GIFs of Asteroid Toutatis, as It Passed by Earth Last Week
Animated images of a rock in space, some 4.3 million miles away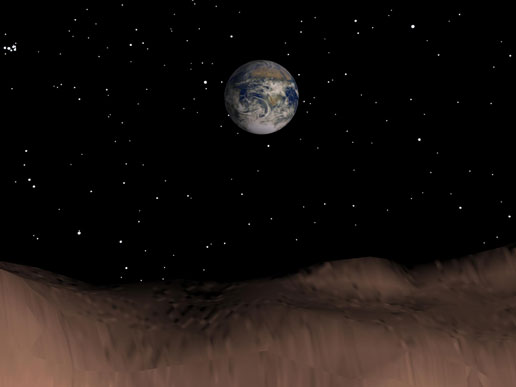 Last week an asteroid known as 4179 Toutatis passed by Earth at a relatively close distance, as far as these things go. As it tumbled in space, getting as near as 4.3 million miles or 18 times the distance from us to the moon, NASA's 230-foot-wide Deep Space Network antenna in Goldstone, California, captured radar data that showed the giant rock's spin. NASA scientists then collected that data into a short film, which we present to you as Tumbling Asteroid GIFs, for your enjoyment and/or terror.
The first GIF shows Toutatis on December 12, when it was 4.3 million miles away.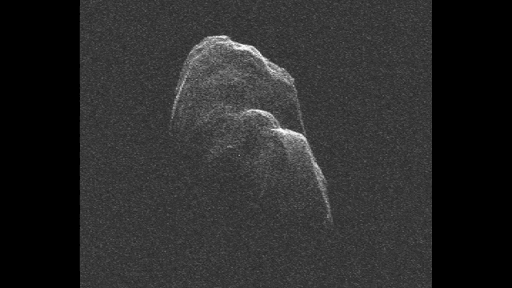 The second GIF shows Toutatis the next day, when it was 4.4 million miles away.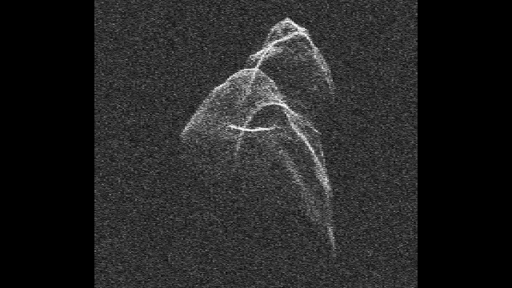 As NASA explains on its site:
The radar data images of asteroid Toutatis indicate that it is an elongated, irregularly shaped object with ridges and perhaps craters. Along with shape detail, scientists are also seeing some interesting bright glints that could be surface boulders. Toutatis has a very slow, tumbling rotational state. The asteroid rotates about its long axis every 5.4 days and precesses (changes the orientation of its rotational axis) like a wobbling, badly thrown football, every 7.4 days.
Toutatis will next pass by Earth this closely again in 2069 when it will be just 1.8 million miles away. Astronomers say there is zero chance of an Earth impact in the next four centuries, which is as far out as they are able to calculate.
GIFs courtesy of Kasia Cieplak-Mayr von Baldegg.