A Thought for You As You Stare Up at the Stars and Ponder the New Year
All the stars in the sky? That's nothing in the cosmic scheme of things.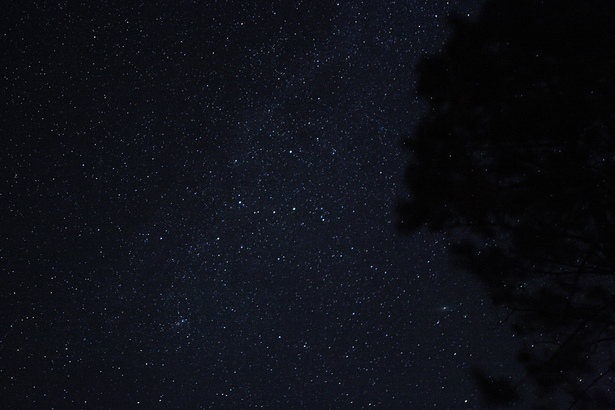 The Bad Astronomer, Phil Plait, points out that even when you look up into the infinitude of the night sky, even on December 31, even when you're out in the middle of nowhere contemplating the future, you're still only seeing a teensy, tiny fraction of all the stars just in our own galaxy.
When you look up at the night sky, it seems it's filled with stars. But you're only seeing a tiny, tiny fraction of all the stars in the Milky Way. Our galaxy is a disk 100,000 light years across, and with only a handful of exceptions, all the stars you see are less than 1000 light years away. Most are far closer than that! At best, you're seeing a few thousand stars out of the hundreds of billions in the Milky Way, a paltry fraction of 0.000003%!