A New Way to Forecast Drought (Just in Time for All Those Climate Change&#8211Induced Droughts)
Satellite measurements of "plant stress" indicated the arrival of drought a month before the U.S. drought monitor.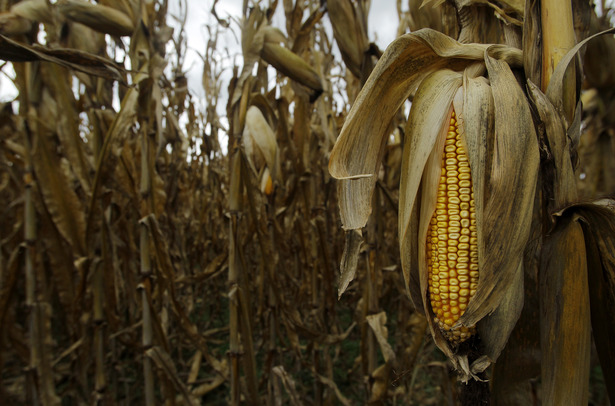 Reuters
This past summer saw one of the worst American droughts of all time, running up costs in the tens of billions of dollars and exacting a significant and measurable toll on GDP. While nothing can be done to bring the rains, scientists are working on improving our ability to forecast drought conditions, which could give cattle farmers more time to find new sources of feed or take other precautionary measures.
A method presented yesterday at the American Geophysical Union meeting was able to find indications of drought a month before the U.S. drought monitor by looking at stress -- plant stress. Using data from NASA/NOAA's satellites, scientists mapped where plant surface temperatures were cooler, indicating they were using water in the soil to sweat and cool themselves, and where they were hotter, indicating scarcer water in the soil. In the case of a drought like 2012's -- a flash drought, meaning it came on very quickly -- a month of extra lead time could translate to huge savings.
In the video below, you can see the early, flickering signs of this summer's coming midwest drought, long before the region suddenly turns to a deep, dark red.