What Happens When You Mash Up Instagram and Google Street View?
Google's Street View has become the canonical view of many places on Earth. Anyone with an Internet connection, anywhere in the world, can dial up a visual for billions of addresses. The Street View is a genre with universalizing tendencies. Every street becomes like every other street.
But what Google delivers in breadth, it loses in depth. The nature of the car camera technology means that all we see are exteriors passed by. Faces are blurred. We don't really see people living their lives, so much as the backdrop against which they do so.
Which is what makes
The Beat
, a new project from the Rutgers
Social Media Information Lab
, so interesting. It mashes up geolocated, hashtagged Instagram photos with the Google Street View locations from which they were posed. In doing so, it provides the human foreground for these locations.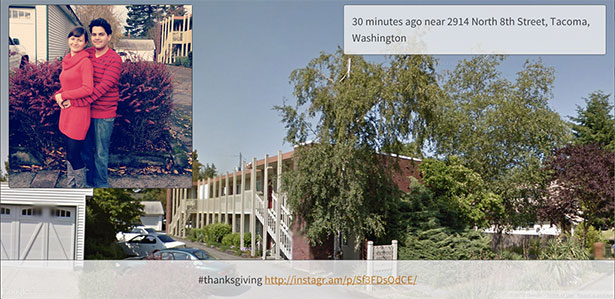 People focus on the most interesting things, on food, on each other, on the sky. Google Street View does not. The other thing we get with Instagram is time: events, sunsets, Thanksgiving dinners, parades.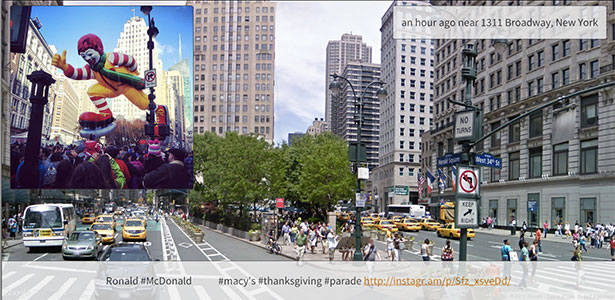 Here are a few of my favorites. Though, like with the Instagram mashup 
This Is Now
, The Beat is best experienced yourself, letting the juxtapositions float by.