One for the Kids: Houdini's Copy of the Book of 'Scientific Amusements'
A relic from the age when the magic of the fundamental properties of the universe was embedded in the everyday.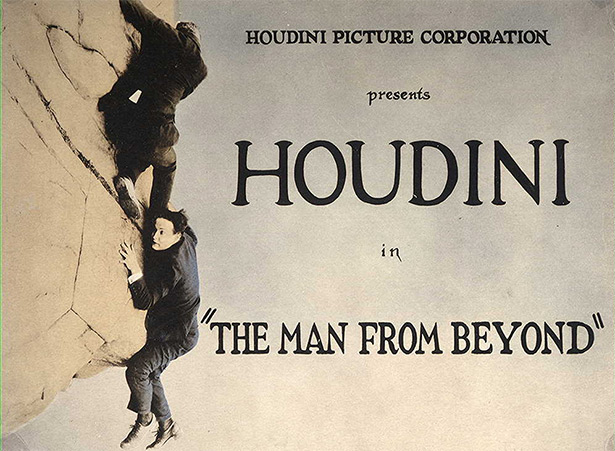 Harry Houdini liked a good science experiment. He was a magician, yes, and an escape artist, too, but both of those pursuits also made him an amateur scientist. Science found, Houdini applied, audiences raved.
So, it is with special interest that we recommend you check out Houdini's copy of Scientific Amusements, a book by Henry Firth that is filled with things you might call simple magic tricks, if they did not demonstrate principles of science. The book was gifted to the Library of Congress and now available as part of a special collection online.
What's most interesting about this book is that it reflects a time, 1890, when science was not so far from the realm of human experience. For all the excitement about citizen science, there is no way to comprehend the Large Hadron Collider's investigations into supersymmetry with a stack of coins placed on your elbow, but you could learn about inertia that way.
This book was written at a time when the laws of the universe, though still mysterious, could be glimpsed in the day-to-day motions of one's life. "It is surprising," its author wrote, "how near we are to the most fundamental principles of science when we perform some of the simplest operations." An apple falling, as perceived by human eyes, could still mean something. Even the most basic cooking possible held a lesson about the world. "The toasting of bread is an example of evaporation of water change of structure, owing to heat, and the appearance of a black substance out of a white one by a change in chemical combination," Firth announced. 
Nowadays, most science requires a complexity of infrastructure, computation, and organization that extends far beyond the tinkerer or Bill Nye fan. The instruments of science peer to the early moments of the universe and down to levels beyond the size of our cells. Seeing with your own two eyes is not the best way to learn something about the fundamental nature of the world any longer, and sadly, that means, the realm of the scientific amusement has shifted decidedly from the former to the latter.