No 'Positive Detection' of Methane on Mars, NASA Announces
In a live broadcast, scientists said that they are yet to find any methane on the planet, which would have been a sign of possible microbial life.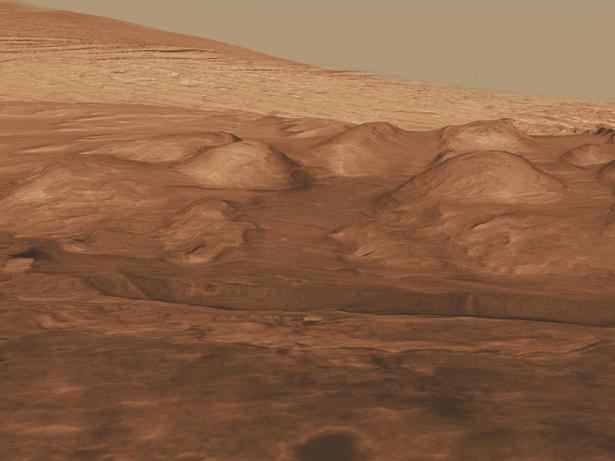 In a much anticipated news teleconference broadcast online today, NASA scientists announced that the Curiosity Rover has not found any evidence of methane on Mars. Roughly 95 percent of methane in Earth's atmosphere comes from organisms, so if the rover had found any of this gas, it would have been incredible evidence of yet-to-detected microbial life on the planet. Scientists said they were not particularly surprised with the result.
The rover can detect methane in quantities greater than just a few parts per billion. Though it is certainly possible that trace methane exists at a level lower than that, such tiny amounts would not indicate the presence of life as more abundant quantities would. The amount, NASA said, "could be zero."
The satirical Sarcastic Rover twitter feed got it right: He's all alone up there.
Why am I getting grief for taking a self-pic on Mars?I AM ALL ALONE HERE! Also other people make me look weird in pics.

-- SarcasticRover (@SarcasticRover) November 2, 2012
He/she/it added:
For a complete list of things I have NOT FOUND on Mars, just look at pretty much everything around you... unless it's a rock.

-- SarcasticRover (@SarcasticRover) November 2, 2012
More to come as NASA posts the research and other materials.