New Jersey to Allow Voting by Email (and Fax) for Residents Displaced by Superstorm Sandy
Anyone displaced by the hurricane just got declared an overseas voter
Anyone displaced by the hurricane just got declared an overseas voter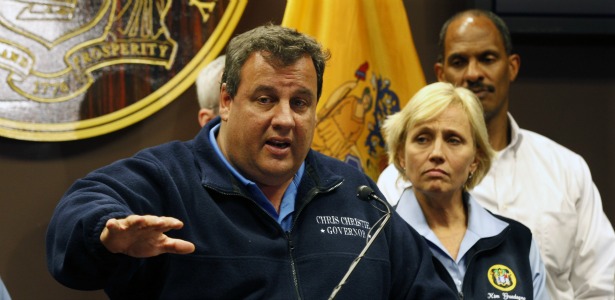 AP
Less than a week after the storm -- and just three days before Election Day -- New Jersey officials have announced that they will allow those displaced from their homes and first responders to submit their votes by email or fax. A directive issued by Lieutenant Governor Kim Guadagno officially designated displaced New Jersey residents as "overseas voters," thus giving them the electronic voting option already available to New Jersey residents serving in the military. In addition, displaced voters and first responders may also vote by provisional ballot at any New Jersey polling location.
Voters who opt for an electronic ballot must email or fax an application (available here) to their county clerk (contact info here) who will then determine whether the person qualifies for the provision. If so, the clerk will send the voter two items: an electronic ballot and a "waiver of secrecy form." The waiver will enable officials to print the ballot and confirm the sender, a loss of privacy made palatable by the gains in access to voting this temporary measure extends. All applications for electronic ballots must be received by 5 p.m. and all ballots themselves must be submitted by 8 p.m. (and don't forget the attachment!).
Though there are many questions about the security and reliability of this Band-Aid process, it's an admirable undertaking for a state as beleaguered as New Jersey is right now. This may be one of the few times New Jersey officials, voters, and anyone who believes that all votes should count equally can give thanks for the Electoral College. If New Jersey were a swing state, this would have been a much dicier maneuver.