The nation's chief intelligence officer, "narc'd out"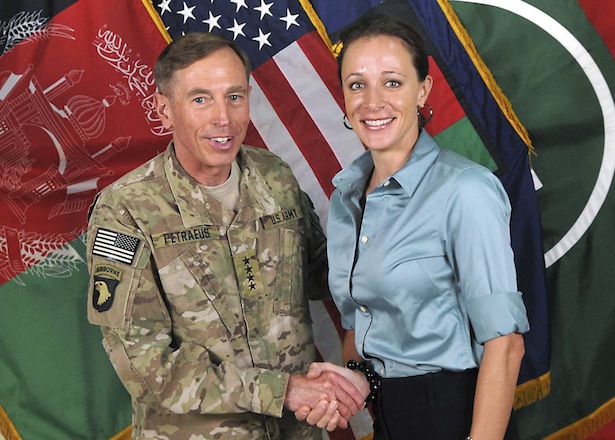 This weekend, more details about the Petraeus affair emerged. FBI investigators -- in a twist of irony fit for either a crime drama or a soap opera -- discovered the CIA director's infidelity by accident: An acquaintance of the Petraeuses, a social liaison to MacDill Air Force Base in Tampa, where the military's Central Command and Special Operations Command are located, seems to have unknowingly triggered the series of events that would lead to CIA director's resignation. And, even more ironically, it was the particulars of the ubiquitous system Petraeus used to communicate with Paula Broadwell -- email (in this case, Gmail) -- that would lead investigators to discover information that they weren't actually seeking to find.
Sometime in May, The New York Times reports, Broadwell apparently began sending emails to Jill Kelley, the Petraeus acquaintance (her precise connection to the family isn't yet fully clear) -- and those emails were "harassing," according to Kelley. The messages were apparently sent from an anonymous (or, at least, pseudonymous) account. Kelley reported those emails to the FBI, which launched an investigation -- not into Petraeus, but into the harassing emails.