David Petraeus Was Brought Down by ... Gmail
The CIA director's path to resignation began with some email messages.
The CIA director's path to resignation began with some email messages.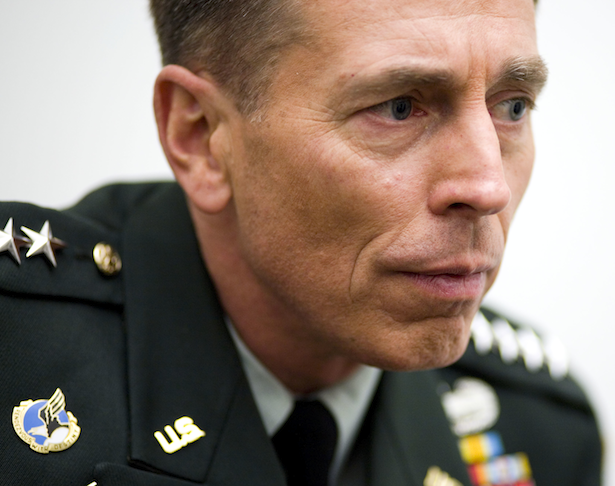 Reuters/Joshua Roberts
While David Petraeus was serving as a four-star general in the U.S. Army, he began exchanging emails with the woman who would eventually write his biography. After Petraeus retired from military service and accepted a new post -- director of the Central Intelligence Agency -- those email exchanges, it's believed, turned into something else: an affair.
The relationship might have concluded as so many others do -- temporarily clandestine, permanently concealed -- were it not for the technology that helped to ignite it in the first place. The FBI, the Wall Street Journal reports, began to suspect that Petraeus's personal Gmail account had been hacked -- so it launched an inquiry to determine whether someone else had been accessing his email messages. In the process, the agency discovered what Google's servers had known all along: that the head of the CIA, the keeper of the country's secrets, had been keeping a secret of his own.
So how could a (potentially) hacked email account lead to the resignation of one of the most powerful men in the nation? Why, if the account in question is a personal one, does it matter?
Because when you're the director of the CIA, very few things are, strictly speaking, personal. Your Gmail account certainly isn't. Even the most mundane elements of your life can relate in their way to the interests of the nation. "The computer-security investigation -- which raised questions about a potential compromise to national security -- points to one reason Mr. Petraeus and the White House decided he couldn't remain in the senior intelligence position," the Journal explains. And that's partly because
an extramarital affair has significant implications for an official in a highly sensitive post, because it can open an official to blackmail. Security officials are sensitive to misuse of personal email accounts -- not only official accounts -- because there have been multiple instances of foreign hackers targeting personal emails.
Intelligence, in other words, can compromise the CIA as much as it can empower it. Petraeus's affair wasn't just an affair; it was a potential security breach. One that was allowed to take place in part because the decorated war hero had done what millions of his fellow Americans do every day: He sent some emails.