What the SpaceX Dragon Capture Looked Like From the Space Station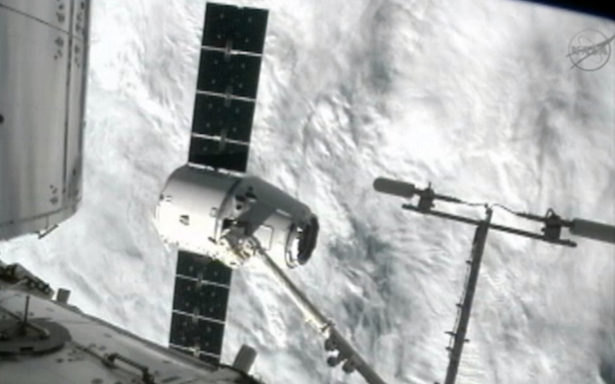 Today, at 9:03 am EDT, SpaceX's Dragon capsule successfully docked with the International Space Station. The delivery is the first contracted resupply mission by the company under NASA's Commercial Resupply Services contract.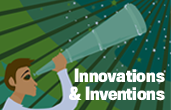 Notes and Dispatches from the Frontiers of Creativity
See full coverage
Space station crew members Aki Hoshide of the Japan Aerospace Exploration Agency and Sunita Williams of NASA used the ISS's robotic arm to capture Dragon just before 6 am, as the station orbited 250 miles above the Pacific Ocean, just west of Baja California.
And with that began "a new era of exploration for the United States," NASA Administrator Charles Bolden put it this morning, noting that contracts with private firms like SpaceX will allow the agency to concentrate on "deep space human missions back around the moon, to an asteroid and eventually to Mars."
So now that capture is complete, what's next for the station crew? Unloading the capsule's nearly 1,000 pounds of cargo (including a special treat for the ISS astronauts: some vanilla-chocolate swirl ice cream). If all goes according to plan, Dragon will spend 18 days attached to the station before returning to Earth.
Below are images of the capture, screen-capped from NASA TV's feed. Most offer shots taken from inside the ISS itself.