Fake Sandy photos are a dime a dozen, but video footage is tougher to manipulate, and therefore more reliable.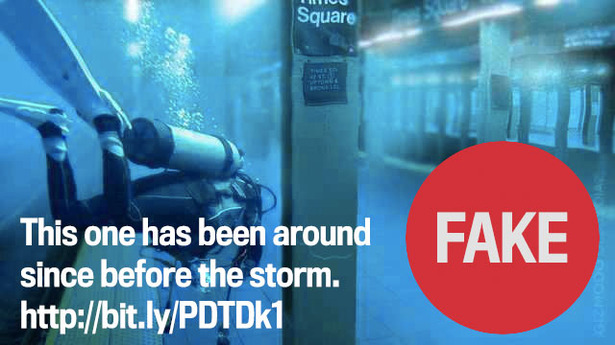 Yesterday in the hours leading up to the worst of the storm there was an epidemic of faked, old, or otherwise misleading photos streaming across Twitter and Facebook, which Alexis Madrigal documented and fact-checked the heck out of. Today it seems that the flood of fakes is receding, replaced by a flood of real ones, but the episode stands as a reminder that photographs are not a particularly reliable form of documentation. With just the basic software, many people can produce a pretty good fake.
Video, on the other hand, is tougher. Obviously, there's an entire major industry premised on making fake videos, but doing so requires far more skill, software, and time. Before the storm, when fake Sandy photos were a dime a dozen, faked videos were scarce. (Of course, like photos, videos can easily be from another time and their provenance can be extremely hard to track down, and staged false videos abound online. But turning around a manipulated or outright fabricated video within just a few minutes or hours of a major event is a tall order, much taller than doing so for a picture.) In an age of Photoshop, the moving image -- from its invention a tool for storytelling and dramatization -- becomes a more reliable source, the result of its inherent complexity, at least as measured by the ease with which it can be edited.
And yet, they defy belief, such as this video of a building's facade just falling away: