The Data-Driven, 21st-Century 'Choose Your Own Adventure'
A publishing startup is dramatically rethinking the relationship between writers and readers.

Lisa Rutherford had her baby, Parker, at around the same time she started working on Coliloquy, a digital publishing start-up. Her son is almost two now, and Coliloquy went live in January. The company has offices in San Francisco and Palo Alto, and Rutherford was making the 45-minute drive between them when I called. It's a matter of convenience, she explained, for her and for Coliloquy's editors -- most of whom are recent parents who she and her co-founder, Waynn Lue, lured away from traditional publishing houses with the promise of Silicon Valley-style leeway.
Flexibility is the guiding principle at Coliloquy: narrative structure, process, and format are all up for adjustment with every new title, and every last reader. A choose-your-own-adventure model* for the data-tracking age, its books are designed with multiple "pathways" that lead stories down divergent plotlines. The choices that readers make are logged, anonymously, for analysis by Coliloquy's team and the authors themselves. In one young adult novel, for example, will teen witch Lily see Logan the warlock hiding under a rock? Readers say yes 52.8 percent of the time; 47.2 percent decide against the meeting.
"I get reader stats every Tuesday, telling me how readers are voting," said Holly McDowell, the author of Coliloquy's King Solomon's Wives series. "I get an email and it lists the different choice points and the percentage of voters who chose each one. It also tells me how many people have gotten to the end of the book. And it tells me how many have gone back to read other options."
Open-ended as it may be, Coliloquy also stands to gain from the harsh scrutiny of data, and the clear editorial directions indicated by the numbers. Readers of McDowell's first book were asked which city they wanted to hear about next; of five choices, New Orleans came out on top with about 30 percent of the vote. "And that was awesome feedback for me," McDowell said. She focused on New Orleans in her second installment, which will be out soon. "And actually, now more of the votes have come in, and Chicago is pulling ahead," she added. "But that just means I'll have to work Chicago in."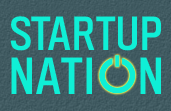 Ideas and Entrepreneurs on the Leading Edge
See full coverage
Coliloquy's founders want to emphasize that this is not writing by committee or data driving literature. Rather, they say, this is a tool providing authors with helpful suggestions. They are trying to determine -- in a manner well known among start-ups, if not in the publishing world at large -- "Are there places where she would be better off spending her time early on to keep her readers interested."
When I asked Heidi Kling, the author of the Spellspinners of Melas County ebooks, about how statistics have informed her writing, she said, "For me it hasn't affected the series too much in regard to me changing things in response to the data, because I find that readers choose my own choices." But, she went on, "if something came that's sort of alarming -- like 95 percent went this way, and 5 percent went the other way," then, she explained, "I would listen to that."
She added, "I definitely feel like I'm writing a book. I feel like these could easily be print editions--they just wouldn't have these jaunts one way or the other way."
In fact, Rutherford told me, they may release "the best performing pathways in the print versions of the books." And "when we have had discussions with TV and film, they've also been very interested to see the data."
But when I asked her if Coliloquy is really in the business of publishing books at all -- as opposed to a kind of narrative, episodic app -- she replied, "I don't know the answer to that yet."
"I don't consider it a book really," McDowell said of her own writing for Coliloquy. "I consider it a story."

In 2010, after Rutherford had sold Twofish, a virtual payment platform, and Lue sold his social media marketing start-up, Unwrap, the two friends started an email chain that began: "LET'S DO SOMETHING AWESOME!" With that opening line, over the next several months, "we really got interested in this idea of narrative and gaming," Rutherford said. With that opening line, Rutherford said, "we really got interested in this idea of narrative and gaming." They started by developing a web-based interface, and Rutherford began writing the first test stories. They tried a bunch different genres and structural formulas to figure out "where is the largest market, and what types of engagement mechanics do those types of readers respond to." They honed in on young adult, romance, and adventure. The early data set up the parameters for Coliloquy's business.

Built through the Kindle Developer Program for active content, they later branched out to other platforms -- it's currently available on Kindle readers, the NOOK Tablet, Android-based devices, and in some cases, classic e-book format. For now, Coliloquy has 10 titles available; each sells for less than five dollars. Rutherford said they will soon integrate with the web, in order to start incorporating fan fiction into the original text of an erotica series -- authorship will depend on popular support. Another release will play with time: a father with Alzheimer's narrates a story; his daughter will say he's got it all wrong, and you have to go back to read a different telling. Two more new series will be published using sponsorship revenue models. Of course, all of this malleability flows from a firmly established structure. The editors and engineers must devise a blueprint, within which each story is programmed and tested.
Early on in the process, they conduct beta testing with a small audience. "We do use test readers and test audiences more than most publishers do," Rutherford explained. "We do it with covers, we do it with titles, we do it with endings."
Editorially, "we obviously learn by seeing what different audiences respond to, which does give us an eye to what we look for, in terms of new manuscripts that come in, or new genres," she added. For a series, "it's mostly the authors stepping back and saying, 'I'm looking back at this data and I really wish I could do this character differently.'"
Throughout all the testing and data collecting, says Kling, "It's really neat, as an author, to go back and look, 'Do readers really like this?'"
In Coliloquy's romance series "Getting Dumped," readers select from one of three characters to decide which one has boyfriend potential for the protagonist. There's the sensitive British guy, Collin, who raked in 53.3 percent of votes; bad boy Daniel, who made a strong showing at 29.7 percent, and the all-American alpha male, Pete, with a mere 16.8 percent. The nice guy finished last, to their surprise, said Rutherford, "the readers have spoken!" The author, Tawna Fenske, had planned to write Daniel out of the series, but decided to keep him in after seeing these statistics.
"Great Escapes," an erotica series set in an unassuming bed and breakfast, allows readers three different options to customize the story. The first title, "Valentine's Day" offers a version with seven pre-sets -- would you enjoy a Latin suitor? (26 percent voted yes), Southern? (also 26 percent), a gentleman? (only 12 percent); an advanced version features even more extensive personalization -- give the characters certain physical attributes, set the sexual explicitness to your preference; and a third version is author's choice -- no customizations at all. Most readers -- 64 percent -- selected the most personalized option, compared with 24% who went for the version with pre-sets, and 12% who opted for no customization at all.
On those customized points: readers prefer men with black hair and green eyes (26 percent) over guys with red hair and blue eyes (6 percent) or blond hair with hazel eyes (8 percent). Blond hair isn't all bad, though -- when paired with blue eyes it came in second place with 18 percent of votes. (More recent statistics show that, after nude photographs of Prince Harry in Vegas made a splash in the tabloids, the popularity of red hair has tripled.)
The favored body type among "Great Escapes" readers is "rugged, burly, tall" at 32 percent, compared with the lowest scoring build, "refined, average height," at 8 percent. Readers preferred a "slightly hairy" chest (47 percent) over smooth (41 percent), or hairy (12 percent). They also went for 30-year-olds (47 percent) over men in their twenties (27 percent) or forties (26 percent).
Among the three levels of explicitness -- "Romantic," "Sexy," "Steamier" -- the most erotic option tallied the greatest number of votes, by far, at 65 percent. "Sexy" accounted for 20 percent, and "Romantic" for 15 percent. When I spoke to Rutherford, she mentioned that readers from the most conservative area -- the Southeast United States -- opted overwhelmingly for the "steamier" storyline, though she declined to provide region-specific statistics.
Erotica aside, Coliloquy also learned--from data gathered from the novel, Fluid, about a cosmic battle between God and Satan -- that, when asked who is most powerful, 49 percent of readers chose God, 38 percent chose man, and 13 percent selected the devil. That anyone would choose the devil came as some surprise; that so many readers thought man to be more powerful than God presents a somewhat unexpectedly existentialist demographic breakdown.
And, in a supernatural mystery called Dead Letter Office, written by Kira Snyder, a choice is presented early on between an investigation using forensics (led by the son of a police detective) and magic (led by a witch). About 70 percent of readers chose the latter. Snyder's reaction, as recounted on her blog, was: "Oh. Duh."
What can be seen in looking at these figures, beyond a voyeuristic glimpse at a readership's psyche, is the enactment of reader as consumer. Whether or not these e-books can properly be considered novels, they are published, edited narratives that may respond directly to their audiences' tastes -- and in doing so, relieve the author of some control that is now passed onto to the reader. It takes to an extreme what the literary theorist Roland Barthes described in his 1967 essay, "The Death of the Author." Barthes argued that "the reader is the space on which all the quotations that make up a writing are inscribed without any of them being lost; a text's unity lies not in its origin but in its destination." He concluded, "to give writing its future, it is necessary to overthrow the myth: the birth of the reader must be at the cost of the death of the Author." More and more, to be a reader is to be a destination -- the point of intersection, and digestion, of reams of pixelated pages, unassociated with one another aside from their accessibility on a single screen. To be a reader might now entail wandering through the digital aisles, and then, becoming the slate onto which all those quotations are inscribed. So we can come to expect more "I" in reading; we can be choosy. Or at least, that is what Coliloquy is banking on.
"I just love the idea of choices," says Kling, "Exploring the idea of choice."
Coliloquy allows more possibilities for the writer, and with that, less regulation of what's read, less possession of the story. Rutherford noted that they tend to give authors "overview statistics," explaining, "we don't tell them everything, just because it's overwhelming."
McDowell, for her part, says it's helpful having data point her in the right direction. "I do like it. For one thing, it helps me write in the allotted time. It helps me explore the themes I want to explore. It doesn't matter which of the characters I'm writing about." She went on, "I have three choices rather than ten choices. It makes it a little bit easier."
Snyder, whose storyline will continue as part of a series called Parish Mail, thanked her readers directly for their input. "Y'all know a fair bit about me," she wrote on her blog. "Turns out, I know a few things about you too. And they're helping me write the second book of the Parish Mail series." After outlining some of the elucidating data, she added, "Hey, mind if you bang out these next few chapters for me while I go to Hawaii? Fantastic!"
*Editor's note: Choose Your Own Adventure is a registered trademark of Chooseco LLC and is not involved with Coliloquy. Its name is used here to invoke that style of story structure, not to indicate a relationship between the two projects.