SpaceX's Just-Launched Falcon 9 Rocket: The Things It Carries
Replacement equipment, science experiments, ice cream ...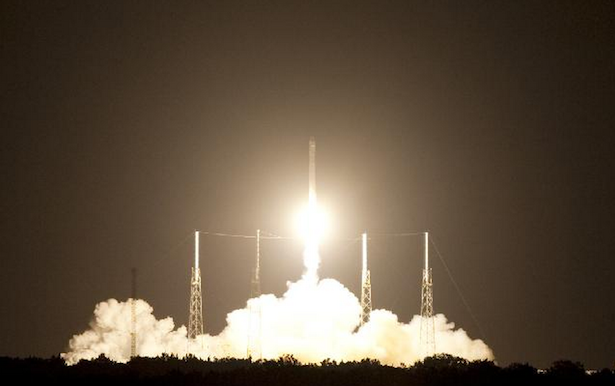 Tonight, at 8:35pm East Coast time, SpaceX's Falcon 9 rocket launched into space. Its destination: the International Space Station.
Though this isn't SpaceX's first foray to the ISS -- the private space exploration firm successfully completed a test mission to the station in May -- it's the first commercial resupply trip under the Commercial Resupply Services agreement between SpaceX and NASA, announced back in 2008. The current mission, CRS-1, is the first of 12 such expeditions specified under that contract.
Which also means, as NASA space station director Sam Scimemi put it yesterday, "a new era for spaceflight and the International Space Station." Flights like this one, Scimemi pointed out, "are critical to the space station's sustainment and to help begin its full utilization." They are our newest space shuttles.
So what, exactly, will the Falcon 9 -- and more specifically, the Dragon capsule it's propelling -- be delivering to the ISS? Below is the manifest of the capsule, provided by SpaceX. The capsule's contents weigh in at nearly 1,000 pounds, and include equipment both major and mundane, clothing, and scientific experiments. Not specified on the list of earthly items currently being shot into space: some chocolate-vanilla swirl ice cream to satisfy the sweet tooths of the three astronauts currently aboard the ISS.
The capsule will also, if all goes according to plan, return items from the ISS when it returns to Earth at the end of the month. The cargo on the return trip will be a similar mix of equipment and scientific specimens. Minus, of course, the ice cream.