Scenes From World War II Photoshopped Onto Today's Streets
A photography project reminds us that soldiers surrendered and prisoners marched on the same streets we walk along every day.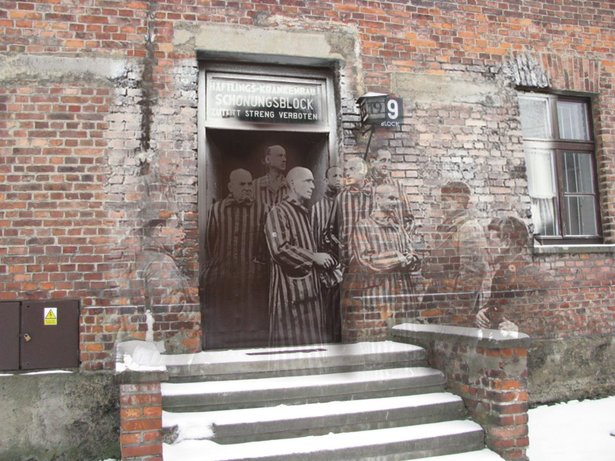 "It is a bit like painting with history," says Jo Hedwig Teeuwisse.
She got the idea for her project, "Ghost of History," a few years ago when she found some old negatives at a flea market in Amsterdam, where she lives. "I was very curious about these mysterious photos and wanted to find out who took them and where. So I started to walk around Amsterdam and made photos in the same spot where the old photos were made and combined them on the computer." She has been slowly building her collection online since 2007. At first the task was easy -- since she lives in Amsterdam she recognized the locations herself. But as her project has expanded to include other sites of World War II destruction, she's found that she can crowdsource the answers. "Sometimes I had to post a photo on the internet and ask people if they knew where it was. ... Now I also put a photo on facebook and ask people if they know where it is and if they can send me 'now' photos. This way I can also make the pictures about subjects in other countries far from where I live." Websites such as PhotosNormandie and Tom Timmermans' Battle Detective also let her use some of the photos they had located.
The process for making the images is pretty simple. "You put the old photo on top of the new photo, you make them line up and then you start removing parts," she says. "It is not about how you do it, because the computer does most of the work and it is not that hard to do. But it is about deciding what you want to show, what you want to remove and where you want the viewer to look at. If you make the right choice the combination tells a story, it makes people think." Here are the two photos she's used to make the image above: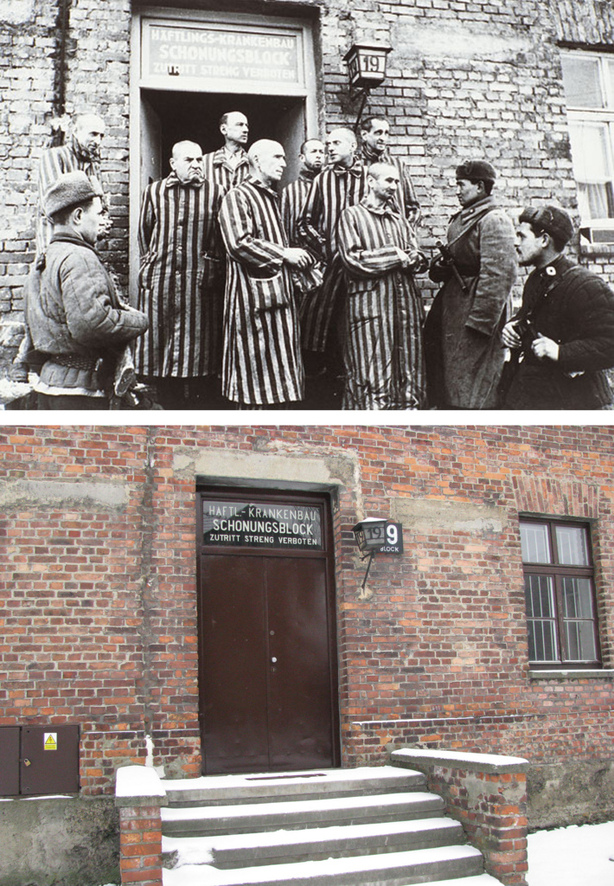 Upper image unknown; lower image Tom Timmermans
The hope is to get people to "stop and think about history, about the hidden and sometimes forgotten stories of where they live." It wasn't all that long ago that Europe's streets were a battlefield.
One the images she believes is the most interesting is this one taken on Rue Armand Levéel in Cherbourg, France. "People walk there every day and don't realize that someone died there."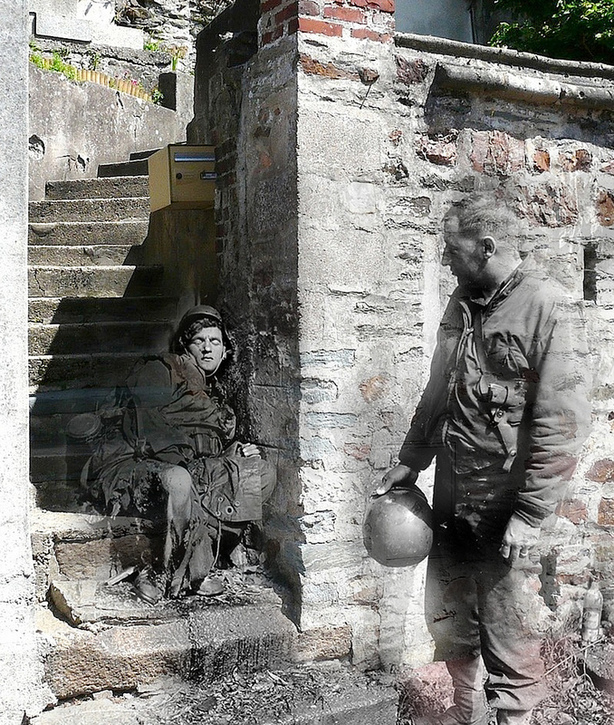 Jo Hedwig Teeuwisse
In this image, of soldiers running across a the Avenue de Paris in Cherbourg, she's made the last man of the bunch more transparent, as though to suggest that perhaps he didn't make it. "Also it to me sort of suggests the idea of someone being left behind, history hanging around and staying," she said to me via email.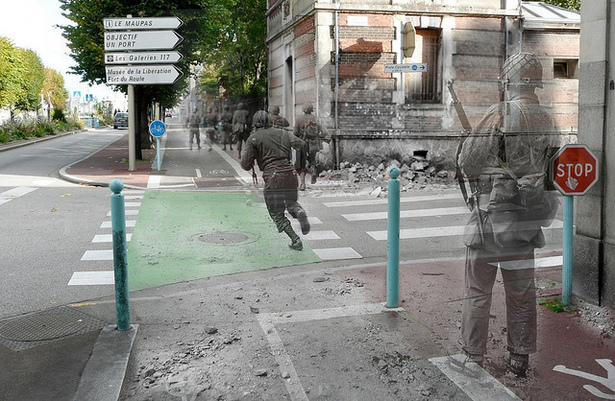 Jo Hedwig Teeuwisse
I've collected a few more of her juxtapositions below. For the complete set, along with many of the original, un-edited images, visit her Flickr collection here and a Facebook page here.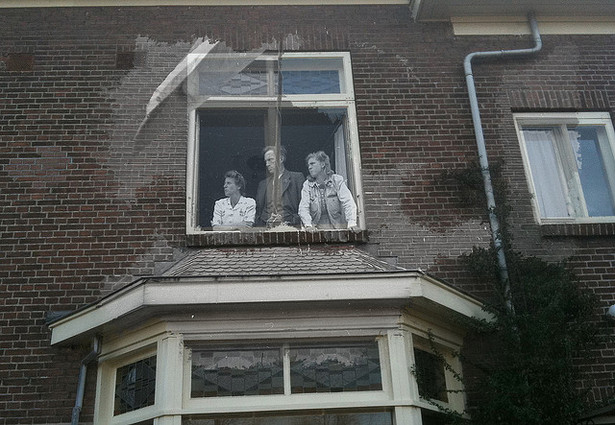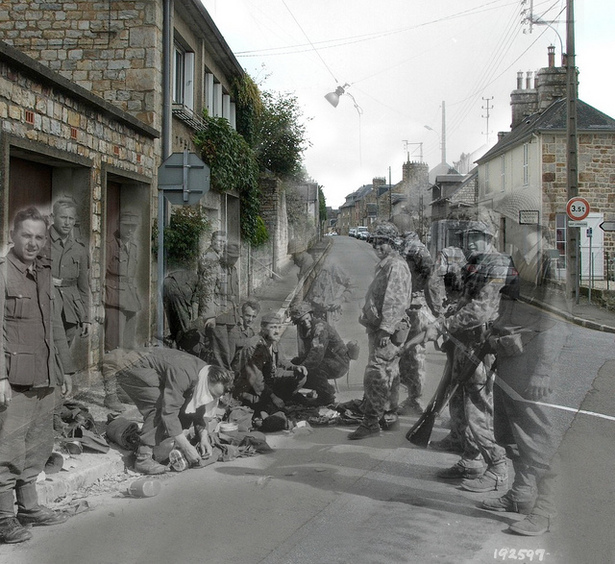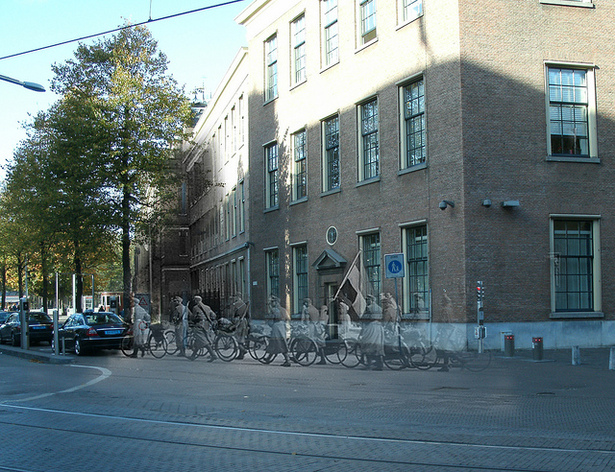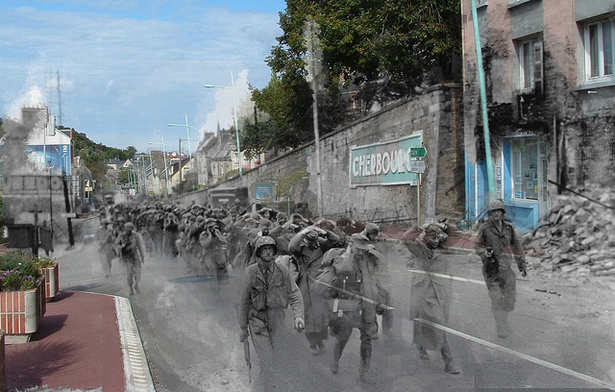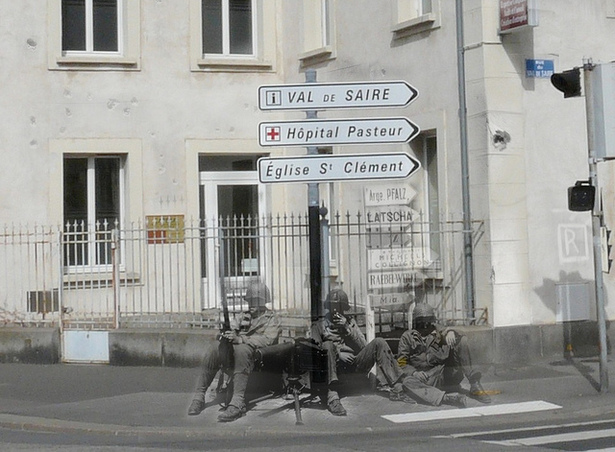 Update: If you find Teeuwisse's images powerful, you may also want to check out the work of American artist Shimon Attie whose Writing on the Wall series captured projections of World War II-era images onto their corresponding locations in modern-day Berlin. He has done other similar installations in Copenhagen, Rome, and the Lower East Side. Thanks to Tim Clifford for the pointer.