Hurricanes Past and Future
Things to do while waiting for the election. Like, staying dry.
We parochially minded East Coasters suddenly have something to think about other than enduring the ads, chatter, bluster, and attacks of the 12 days until the election. We can be distracted through some of that time by vicarious interest in the World Series (I like the Tigers, but go Giants) -- and, for people in Washington, by the rise of RGIII and the return of Chris Cooley. But quite a big distraction might turn out to be Hurricane Sandy, which as of right now is projected to follow this course.
This may make it a good time to point to a very interesting comparative survey from ESRI, the geospatial info company based in Redlands, California*, of the paths and patterns of
the ten most damaging hurricanes
in U.S. history. Here is #6 on the all-time list, the New England hurricane of 1938.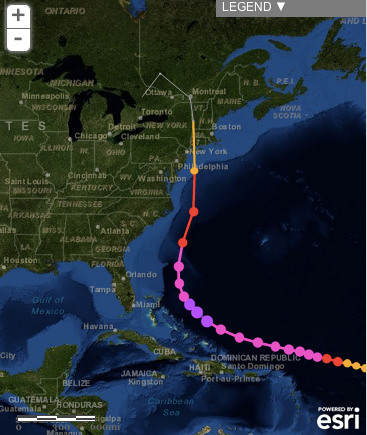 And here is the all-time most-destructive #1, the Great Miami Hurricane of 1926.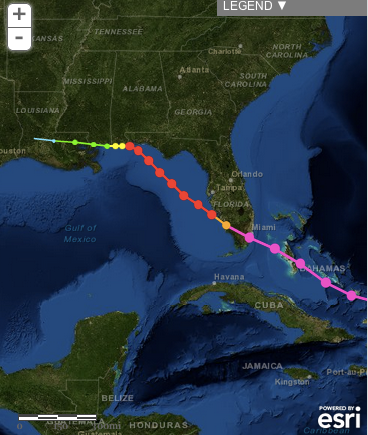 Much more at the site, including the wide variety of paths hurricanes take and the different kinds of damage that they do. Worth checking out.
_
* Standard disclosure: ESRI's founder and CEO is a family friend from Redlands.