Here Is the First Book Ever Ordered on Amazon
... and the packing slip that came with it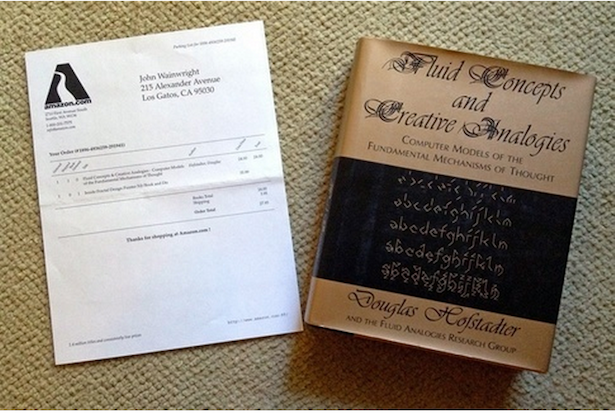 One of the benefits of being an early adopter -- to new technologies, to new services -- is that even your most mundane actions have the chance to go down in history. Mark Zuckerberg's being "a little intoxicated" on a Tuesday night in his dorm room is now the stuff of legend. Jack Dorsey, announcing that he's in art class and "drawing naked people" through his new service Twttr, has, bizarrely, the air of the epic. Even the people who don't become famous for their contributions -- the early users, the first customers -- take their own place in innovation's lore.
John Wainwright is one of those people. Wainwright is famous in his own right as a computer scientist -- a pioneer of object-based computer languages, he was the principal architect of both ScriptX and MaxScript -- but he is now almost as legendary for a simple series of clicks he made in 1995. On April 3 of that year, Wainwright was at work at Kaleida Labs, one of the early Web's joint ventures between Apple/IBM. He'd been given a beta invite to a fledgling company -- a company that was trying to make a go of selling books over a fledgling Internet. And he found himself in want of some reading material. So he ordered a book -- "over," he recalls, "a T-1 connection."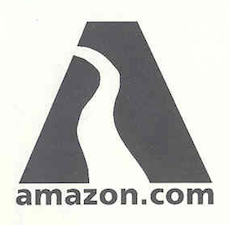 The book he ordered was Douglas Hofstadter's Fluid Concepts And Creative Analogies: Computer Models Of The Fundamental Mechanisms Of Thought. And the service he used to order it was Amazon.
Now, in response to a question on another fledgling service -- Quora -- Wainwright has shared more info on that first non-employee Amazon order. (Wainwright remembers the sale, but he doesn't need to: "It's still in my order history listing," he says.) Pictured above is the package Wainwright received in response to it -- the book itself along with its packing slip. "Thanks for shopping at Amazon.com!" that slip says, foreshadowing a sentiment that would appear in the millions of Amazon orders that would follow.
And when Amazon thanked Wainwright for his business -- Amazon itself dates that first book sale to July 1995, when it officially opened its doors to the public -- the company really meant it. The Wainwright building on Amazon's campus, the legend goes, was named after that first clicker. Which is a bit like framing the first dollar your business ever receives ... when you're one of the most powerful companies in the world.
Via @brainpicker