Google Has a Stormtrooper Guarding Its Data Center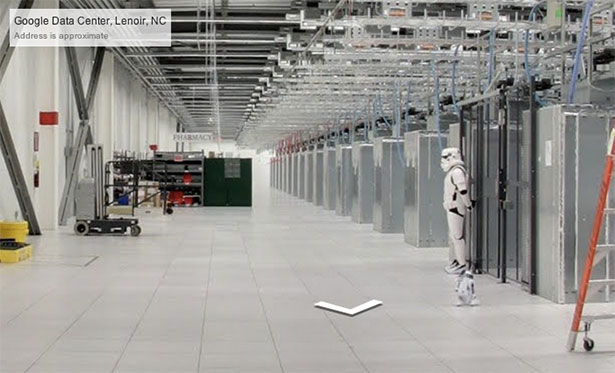 Ha. Ha. Ha.
Atlantic reader Rick Jones points out a problem with this delightfully nerdy touch: "I would think one would see a Rebel Fighter in the data center" of a company that has a stated ethos of "Don't be evil."
Because, by the logic of the photograph at least, the stormtrooper is guarding the computers, which would mean the stormtrooper is working for Google, which would make Google the Empire. And the Empire is evil, obviously.