Facebook's Population Is Now as Big as the Entire World's Was in 1804
In just eight years, Facebook has gained a population size that took humans hundreds of thousands of years to achieve.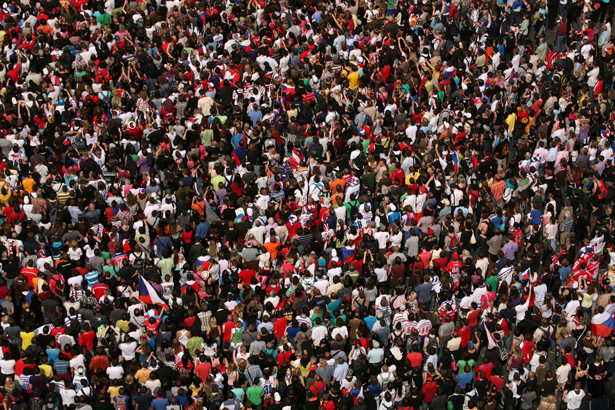 One billion people. That's how many active monthly users Facebook has accrued in the eight years of its existence, the company announced today.
It took the population of modern humans about 200,000 years to reach that number, a milestone that was hit, demographers believe, just over two centuries ago in 1804 (bearing in mind that population tabs, then and now, are not exactly precise). Since then, human population has just exploded, enabled and protected by advances in medicine, agriculture, and hygiene. In the past year, it is estimated that the human headcount hit 7 billion.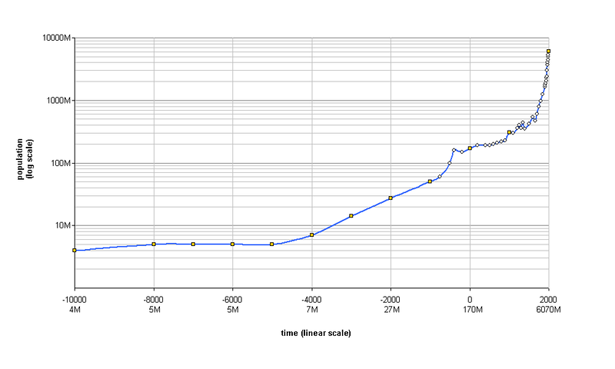 Perhaps the one real similarity between 1804 and 2012? 1804 was also a presidential election year. The candidates were Thomas Jefferson, the incumbent, and Charles Cotesworth Pinckney, an aristocrat from South Carolina. Jefferson won in a landslide.