Charge Your Phone by ... Walking?
A new device can harvest some of the energy you create while walking, and can store it up for charging your phone or iPod later.
Before I got a smartphone a few years ago, I only needed to charge my little flip phone every other day, if that. But with their bright screens and more power-hogging activities, smartphones require more frequent wall time, which is all well and good if you plan on spending some time near a wall (and you remembered to bring your charger with you). But if you're out on the run all day, or at the beach or park without a socket in sight, it's easy to end the day without any juice left.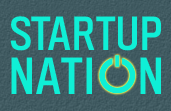 Ideas and Entrepreneurs on the Leading Edge
See full coverage
A new device called the nPower PEG (Personal Energy Generator), just became available for retail, and it promises a bit of power away from the wall, harvested from the kinetic energy created by your own activity -- walking, running, etc. (The video above will give you a pretty good idea of how this works.) Weighing nearly a pound and requiring a ton of motion for a little bit of power (11 minutes of walking will get you one minute of talk time on a 2G call on an iPhone), the PEG may have limited real-world uses and a high price point ($200). That said, it's pretty cool to see something out there in the world, capable of collecting all that energy we create and recycling it back into electricity for our daily lives.