Chanel's *Renewable-Energy-Themed* Fashion Show
The aesthetics of wind and solar are unlike any power source that's gone before them.
Energy analysis is a dry business. It's underpinned by spreadsheets showing depletion rates, carbon intensities, and kilowatt hours.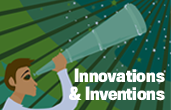 Notes and Dispatches from the Frontiers of Creativity
See full coverage
It is not, in short, normally associated with high fashion. And yet, here we see Chanel's ready-to-wear show. Models strut on a solar panel walkway underneath towering wind turbines.
Forget that the wind turbines were almost certainly powered by electric motors or that the solar panels were not producing. Obviously, the producers of the show were not trying to make a green-in-practice statement. No, what's really fascinating about this is that Chanel thought that the renewable energy future's aesthetic was worth abstracting and displaying. They were not after the electricity generation but the *look* of the panels and the *rhythm* of the wind machines.
To my eye, perhaps the most interesting thing is that this does not come out looking dystopian. Imagine this same kind of display with an oil refinery or a coal mine or a power plant. Or consider the feel of the show set near a tiny nuclear power plant giving off the trademark Cherenkov glow. There's almost no way to imagine models walking through those landscapes without it feeling like a commentary about humans *against* the machines.
In Chanel's show, the models are dwarfed by the turbines, but not threatened. The world is fresh and clean. Though both these technologies have been around for decades now, this still feels like The Future, capital F.
Via Cara De Fabio