Artichoke + MRI + GIF = Awesomeness
About two years ago, Andy Ellison needed to test one of the MRI machines he works with at his job at Boston University Medical School. He reached for an orange. The result was stunning: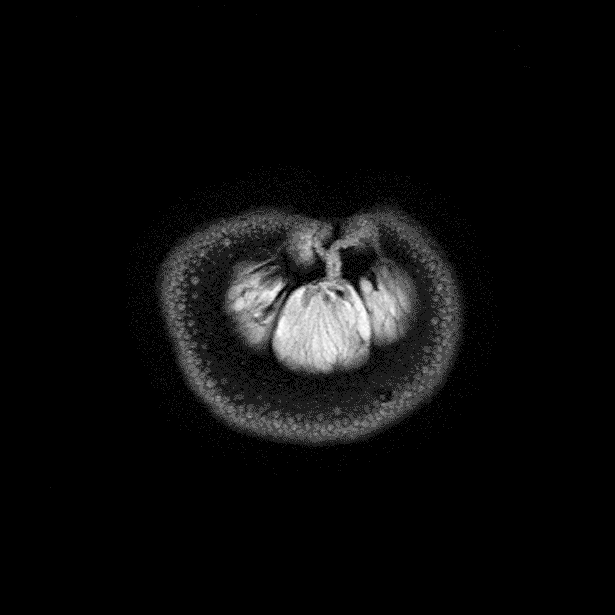 Since then, he's been imaging fruits and vegetables of all stripes, and turning the results into GIFs which he showcases on his site Inside Insides. As he explained to me via email, "When you MRI anything, you acquire the image slice by slice. I take the scan and export all slices as images, and build them into an animated GIF file, which is the easiest way to show all the slices. It's much more spectacular when you see the movement through the sample."
Below are a few of these beautiful little films, a tour of nature's insides made possible by the marriage of MRI and GIF technologies. His favorite? " I have always been blown away by the artichoke," he writes. "Flowers are marvelous, inside and out." To my mind at least, the artichoke and the other flower below, a protea, both look a bit like fireworks, an explosion of this floral structure on a night-sky backdrop.
Artichoke: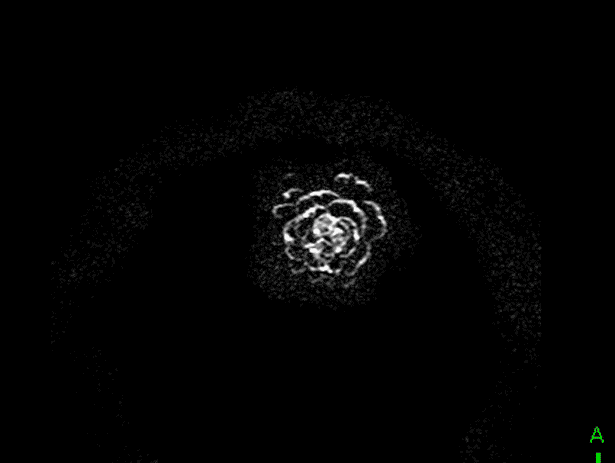 Apologies for the pagination, but the article wouldn't load properly with so many GIFs on it, so we had to break it up.
Snap peas: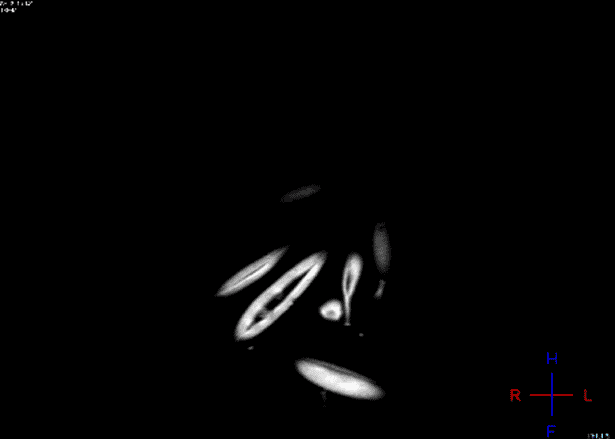 Broccoli: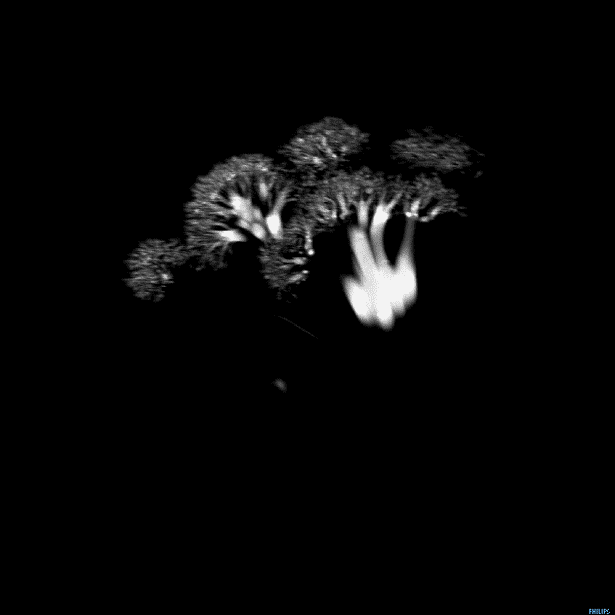 Starfruit: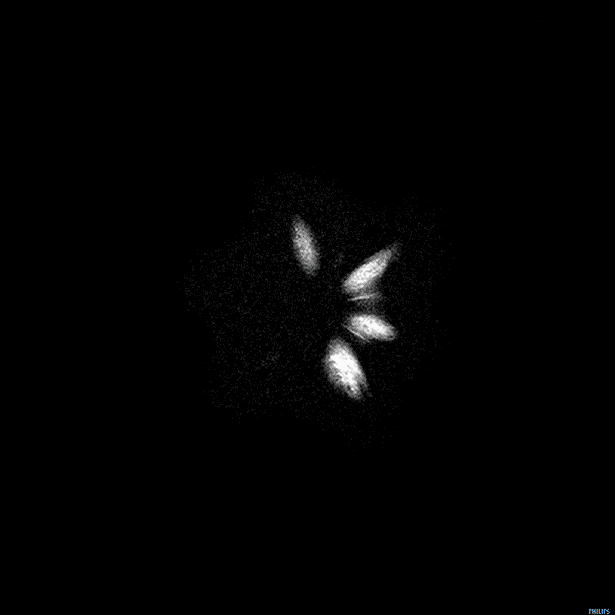 Two different views of corn on the cob: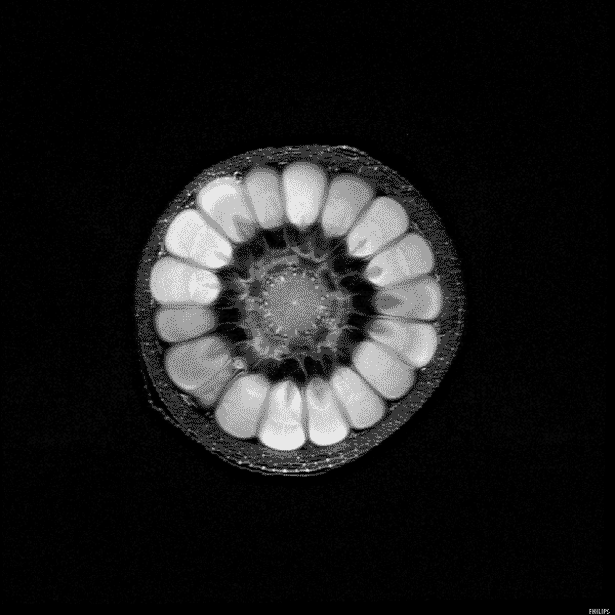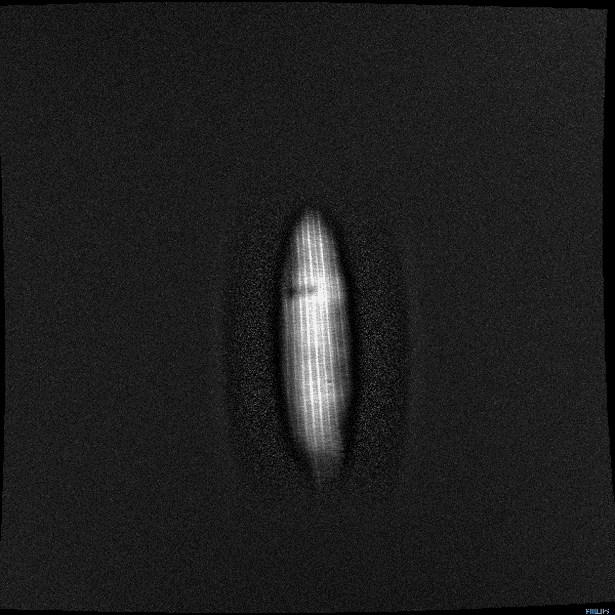 Garlic: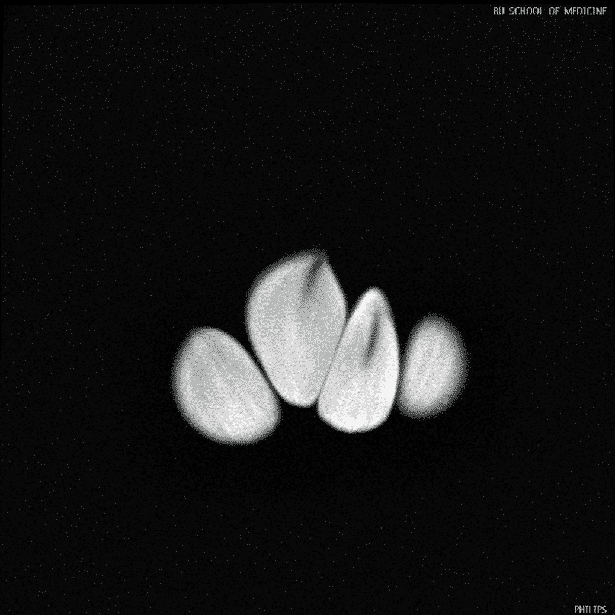 Protea: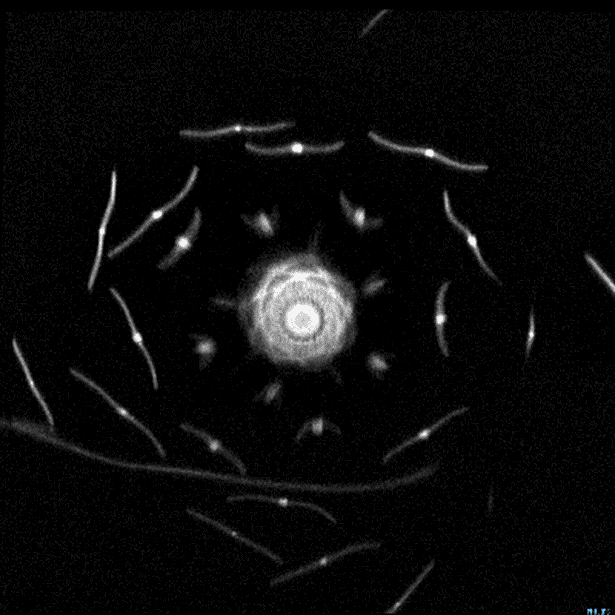 Cantaloupe: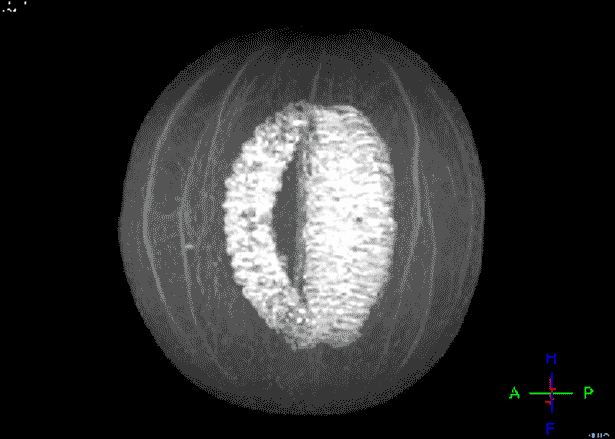 No flowers, vegetables, fruits, or humans were harmed in the production of these GIFs, Ellison writes. "I'd like to point out that the MRI I use is a research only machine. There is never a clinical scan run here, so it's not like people who need an MRI are in line behind me...they aren't."