Voyager 1 Turns 35, Will Soon Be the First Man-Made Object to Leave the Solar System
A look at what Voyager has seen in its years in space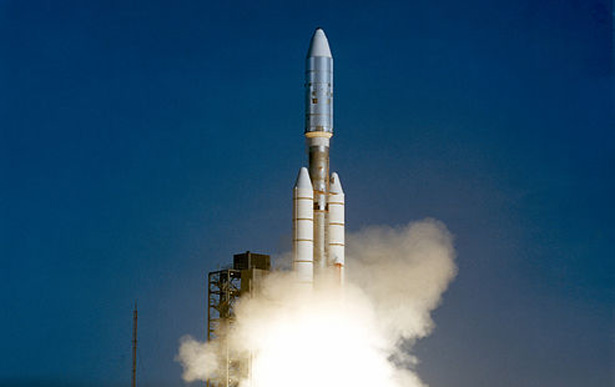 Thirty-five years ago, NASA launched a spacecraft known as Voyager 1 into the skies over Florida. That space-traveling appliance has now traveled farther than any other man-made device -- some 11.3 billion miles or 121 times the distance between Earth and the sun. It is now hurtling through the boundary of our heliosphere (the farthest reaches of our sun's winds) at a speed of 38,000 miles per hour. Soon, nobody quite knows when, it will break into interstellar space, the first creation of life here on Earth to do so.
Less than two weeks after Voyager 1 launched in 1977, it was already 7.25 million miles away. (The moon, for comparison, is just 238,900 miles from Earth.) As it moved rapidly away, it captured this image of our planet from above Mt. Everest, on the nighttime side of the day's horizon.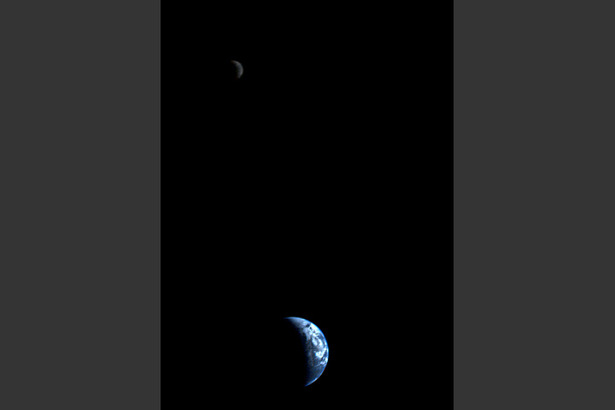 Years passed. Voyager 1 sailed past Jupiter and Saturn and began its trip to outer space. In 1990, 12 years after its launch, Voyager 1 gave us another famous self-portrait, known as Pale Blue Dot. In the picture, light from the sun is scattered across the frame because the Earth was, from Voyager's perspective, very close to that star. And there is our planet, a speck of light surrounded by pixels and pixels of space.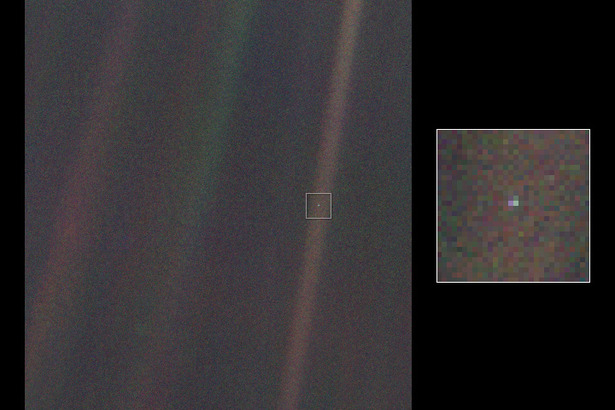 Voyager's cameras are no longer on, and the spacecraft is no longer looking at us. Instead it's looking out, out beyond the walls of our solar bubble, to an outside we don't yet know at all.