Turning Street View Into Street Art
Paolo Cirio takes Google's realm of digital imprints and brings them into the physical world.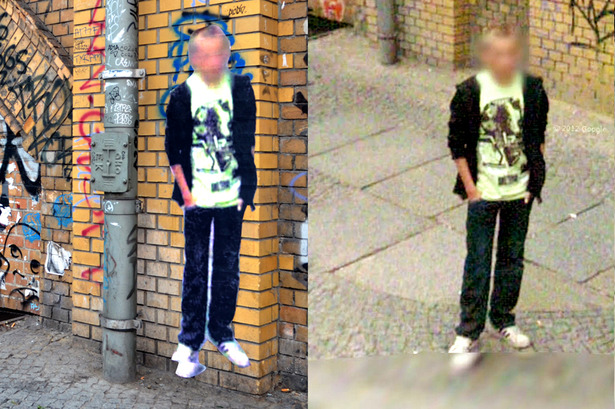 As Google's Street View cars rumble through our cities and towns, they don't capture merely the geography of our streets and buildings. They see and record the life there, people going about their days.
Those inadvertent portraits are now moving back from the digital realm to our earthly one, in artist Paolo Cirio's project Street Ghosts.
Cirio finds images of humans on the streets of Street View and creates life-sized prints of them, and places them back on the spot where they were originally captured, such as in the picture above, taken from a Street View image of Dircksenstrasse in Berlin. As he describes it, his project exposes "the specters of Google's eternal realm of private, misappropriated data: the bodies of people captured by Google's Street View cameras, whose ghostly, virtual presence I marked in Street Art fashion at the precise spot in the real world where they were photographed."
"These images do not offer details," he continued, "but the blurred colors and lines on the posters give a gauzy, spectral aspect to the human figures, unveiling their presence like a digital shadow haunting the real world."
A few examples from around the world: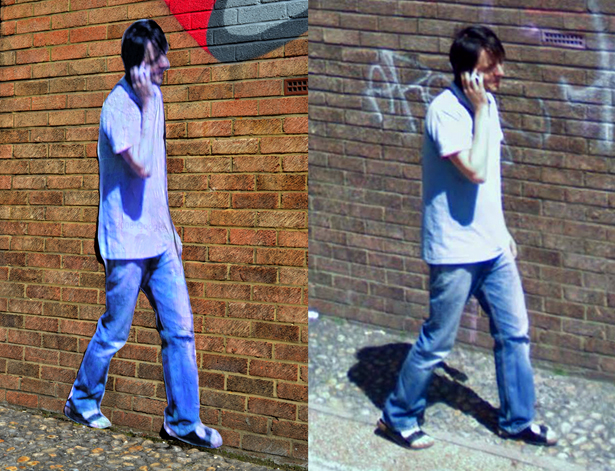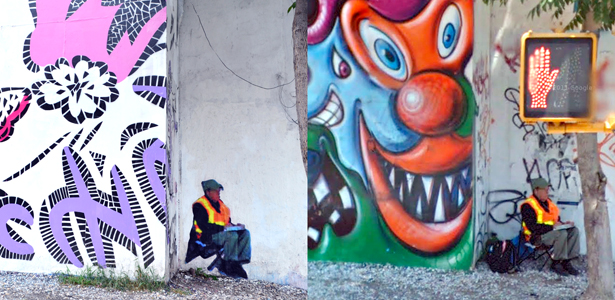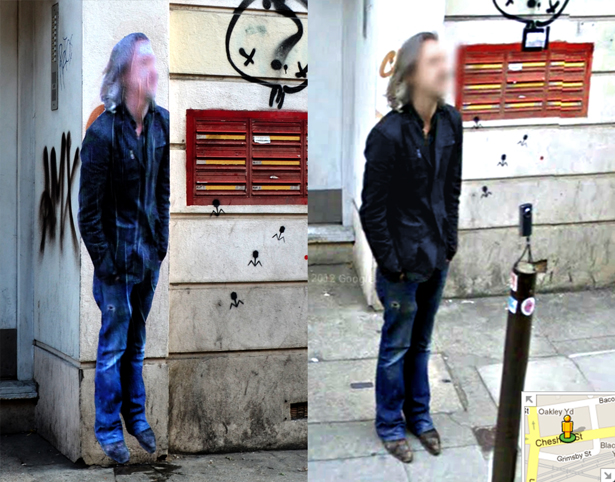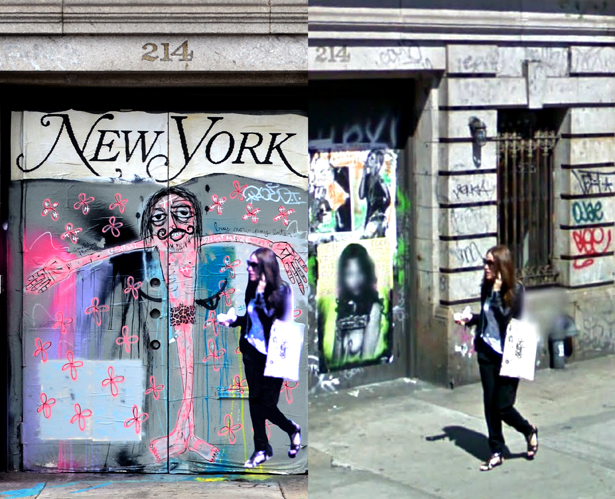 Cirio calls the art in Street Ghosts "ready made," which, he explained over email, signifies the permanence of the digital imprints of ourselves forever haunting Google's servers. He says that he expects that similar projects will become more common in the future, as private data stored online is leaked and repurposed by artists seeking to comment on the shifting lines between private and public, and that corporations, such as Google, are playing in that evolution.
Cirio has so far installed pieces of his project in Berlin, London, and New York City, though he said that people have reached out to him, offering to make their own installations in Sydney and Hong Kong. For his part, he would like to "try to do it in small villages, where actually everyone can recognize themselves posted on the walls of their houses," he wrote over email.