The Computerized Birder: Can Software Stop Bird Strikes on Wind Farms?
To count birds now, a guy sits in a lawn chair. Two former Indiana students want to use machine vision to generate better data that will prevent birds from being killed.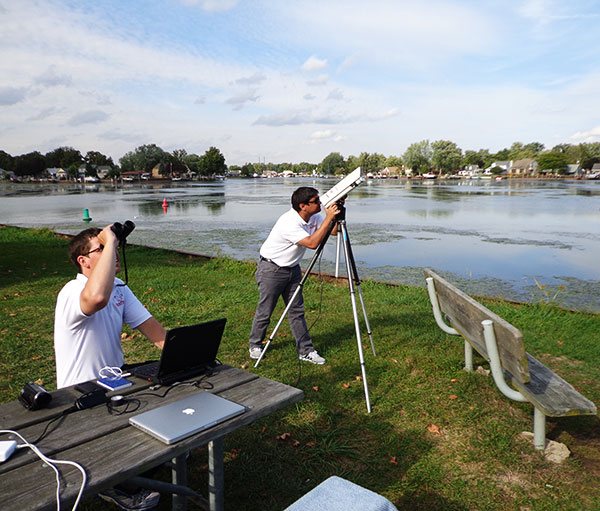 There's a common association in many people's minds between wind turbines and dead birds. Opposition to new wind farms often centers on their hazards to raptors and other winged creatures, and yet for as advanced as wind energy technology itself has become, methods for tracking birds are astonishingly analog.
"Currently the way you do these bird surveys is by putting a guy in a lawn chair," says Russell Conard, a young computer scientist who is pursuing a better way to complete this task. He is talking to us while seated at a picnic bench next to the water at the Lake Erie MetroPark, about 35 minutes south of Detroit. About ten feet away sits a man in a lawn chair doing just what Conard describes--counting the birds that fly through this high-traffic migratory pathway. He is the official counter for this site, which means it is his job to spend eight to ten hours per day, seven days a week, staring up at the sky and recording what he sees.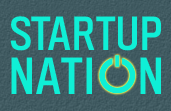 Ideas and Entrepreneurs on the Leading Edge
See full coverage
Meanwhile, on wind farms, where understanding birds' travel patterns can save their lives, surveyors are sent out for 20 minutes per site per week. "There's a site in Oregon that finished an entire year of surveying, and got like 76 hours of data for the entire year," Conard explains emphatically, "So when you're trying to infer how many eagles are coming through the site, it's just not solid data."
This issue is increasingly critical in light of new guidelines passed by the Fish and Wildlife Service that enforce the cessation of operations on wind farms that are found to have killed eagles, whooping cranes, and other endangered birds. "Unfortunately these new regulations are just stifling the wind industry because they don't know how to cope with it," says Conard.
He wants to solve that problem using machine vision. He started his company about a year ago when he found that his graduate research in computerized bird identification was showing promising results, and it became clear that applying his findings in the real world would require launching a startup.
"I figured that I could publish until I was blue in the face," he says, "but if I really wanted to make a difference with what I was doing, I needed to just start a company." Before dropping out of his program at Indiana University (and turning down two fully-funded PhDs), he visited the school's Entrepreneurial Law Center, where he met his business partner, Justin Otani, who had just completed a joint JD-MBA. Together they now comprise the Ornicept staff.
Ornicept uses cameras that record uncompressed video at over 200 megabytes--or 15 frames--per second, producing "a huge firehose of data," says Conard, "six times as much as a Blu-Ray." The video data is then processed to determine the altitude of a bird, the species, and often its age, based on the patterns of its molting feathers. Ideally, a wind company can distribute these cameras across a site and create a visualization of their airspace, enabling them to target the placement of turbines with great specificity, leaving open the pockets that are most prone to bird migration.
Conard and Otani are currently spending about as much time at the edge of Lake Erie as the park service's official counter, building up their database of images in order to strengthen Ornicept's recognition capabilities. The site is one of the country's best places for watching the migration of hawks and eagles, as well as cranes and other birds. Over the course of the next week, Otani tells us, 100,000 broad-winged hawks are expected to pass by.
The duo are the youngest of the bird-watchers that gather here by a lot, and their high-tech equipment attracts the curiosity of the binocular-strapped retirees and dog-walkers who cluster nearby. Their picnic table is a mobile office, kitted with a wifi tethering device, two laptops, and several cameras, all drawing power from a massive battery that they charge each night when they go home. On a tripod, their video camera sits poised to catch whatever they spot.
With the help of some warm clothes, the pair plans to be out here until late November, gathering as much species data as they can. "We're kind of in the proverbial gap for a start-up," says Conard, "When you're within a university, you've got this big, safe environment; you've got professors there helping you and the human resources department that makes sure you have everything you need. But then, you know, they're like, 'Onward! Start your own company!' And then for a while there you have to keep developing the technology, but you're kind of on your own."
The next year of work will involve developing full-scale prototype systems, and, hopefully, obtaining grants for pilot projects and feasibility demonstrations. Of course, they are also looking for investors to help them move forward. Between chasing down funding and spotting hawks, they don't have time for much else, but their enthusiasm for this early-stage push clearly hasn't waned. As Otani put it--and we definitely agreed, "This beats a cubicle any day of the week."