The Atlantic Is Headed to the Upper Midwest And We Need Your Help
We're coming to the upper midwest to check out the startup scene in Chicago, Grand Rapids, Lansing, Ann Arbor, Detroit, Cleveland, and Pittsburgh.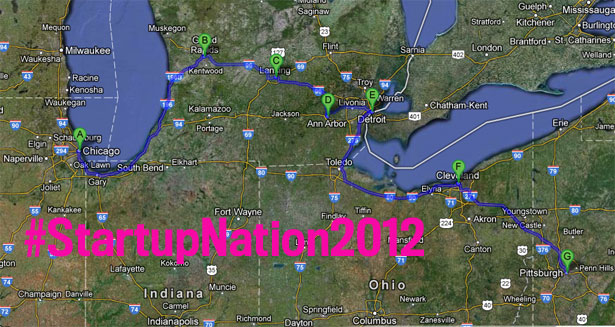 In two weeks, Sarah Rich and I are hitting the road for Start-Up Nation, our annual trek to a region of the country to check out its start-up businesses and culture. Last year, we burned rubber across the south, racing from Washington DC all the way to Shreveport before concluding our trip in New Orleans. Along the way, we were helped by entrepreneurs, development groups, and startup mentors. They helped us dig into what makes a place tick from the local coffeeshop where everyone meets up to discuss deals to the incubators where promising ideas can grow up.
BUG CODE v. 1 -->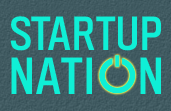 Ideas and Entrepreneurs on the Leading Edge
See full coverage
This year, we're starting the trip in Chicago and finishing up in Pittsburgh. Call it a Rust Belt Tour, if that's not a pejorative. If you're starting a business along this route (or even near it), we want to hear from you. While we're primarily interested in tech (very broadly construed), interesting entrepreneurs of all types should feel free to get in touch.
And stay tuned because we're working on putting together a few events, so that we can meet as many people as possible.
This year, we want to build maps of the startup scene in each city we visit. That means we want to map not just where startups have their offices, but also where they get coffees and beers and meetings and employees and money. I've created a map here -- http://goo.gl/maps/yYvx6 -- and we're planning on adding these kinds of details as we drive along. But note that I've made that map editable by anyone. So, add your business, add your friend's company, add the tech incubator that your city set up.
Or, as always, you can get in touch via Twitter and email. Feel free to tweet at @alexismadrigal or @sarahrich or to email me at amadrigal[at]theatlantic.com. We'll be using the hashtag #startupnation2012.
P.S. Like last year, we want food recommendations, too. We love to eat.