Pittsburgh has proven fertile soil for new companies, but the startup mentality may meet its match in a real town's legacy problems. 
The Hot Metal Bridge (flickr/kordite).
I have a tip for coastal-dwellers traveling to the brick-and-steel cities of the Rust Belt. It is a lame trick, and I am ashamed to admit that I used it. But it is useful and it is my duty as your faithful correspondent in the field to share it with you. 
If you find yourself in Pittsburgh, say, on a Saturday morning, and you want to get a quick tour of the neighborhoods in which you might find some interesting things, here's the shortcut: Go to Yelp. Type "hipster coffee" into the search box. Up comes a map of places that other Yelpers have helpfully labeled "hipster," which tends to mean places where dudes in funny t-shirts bring their laptops to work. These are the unofficial co-working spaces of the town.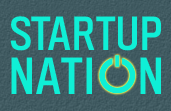 The last stop on a tour of Rust Belt startups.
See full coverage
In a city like Pittsburgh, this data probe also tends to highlight neighborhoods where these people tend to live. This simple search pinpointed the Strip (historic district), Lawrenceville (the New York Times' "go-to destination"), the North Side (home of The Mattress Factory Art Museum), the South Side (the dense home of the accelerator AlphaLab), Squirrel Hill (east of Carnegie Mellon), and Garfield (home to sundry art galleries, Awesome Books, and the Center for PostNatural History).