Parking and Recreation: The Future of Not Circling for a Spot
Meet SpotHero, a Chicago startup that wants to make finding parking simpler and easier.
Meet SpotHero, a Chicago startup that wants to make finding parking simpler and easier.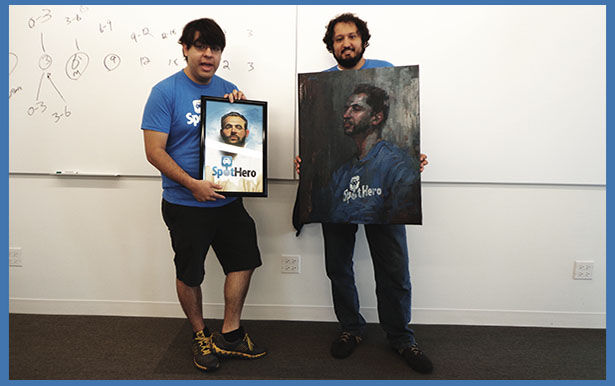 Chicagoland (and yes, people really do use this term around here) stretches nearly 11,000 square miles and is home to almost 10 million people. Many of these people have cars and many of the places they want to go are near downtown. Too many cars in too small a space looking for too few parking spots is a problem endemic in many cities, but Chicago's scale and spread make it particularly acute here.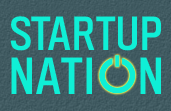 Ideas and entrepreneurs from Chicago to Pittsburgh
Check out the whole road trip
So, meet SpotHero, a classic startup that's trying to make your life a little bit easier by letting you buy daily or monthly parking ahead of time. Their pitch is simple, "Reserve a parking spot in Chicago ahead of time. Save up to 80%." Your spot assured, you'll simply drive to the parking garage, scan your phone, and the gate will open for you.
It's a simple idea that requires a real company to execute. SpotHero's gotten some help along the way. They started out at TechNexus, an incubator that's been a fixture in the Chicago scene for years, and then got into the Excelerate Labs program, which is run out of 1871, the city's shiny new startup space. We met them at the latter spot, where Jared McKiernan (right) and Zack Martin (left) were hard at work, while the co-founders of the company were out in the field. Luckily, as you can see in the photograph, one founder, Mark Lawrence, was spontaneously asked by a friend to serve as a model for a painting class. He happened to be wearing his company t-shirt, and the result was a dozen portraits of him, a couple of which have made their way into his team's hands.
SpotHero's big challenge is ingesting all the data about the parking rate structures at dozens of garages. They all work differently and they all have to be accurately reflected in the company's database.
Beyond that, they just need to get the word out about the company. Acquiring customers online requires knowing what people preparing to drive into the city might search for. It's not quite as simple as  buying ads for "Chicago + parking" on Google. "Events drive some serious search [for parking]," McKiernan said. "The Bruce Springsteen concert was a big one." So, they buy search ads around major events, and hope that they can scoop up continuing users each time.
SpotHero's launched in Chicago and Milwaukee. DC is next.