O, Bezos! Found Poetry From the Big Amazon Kindle Reveal
Behold, the lyric genius of Amazon.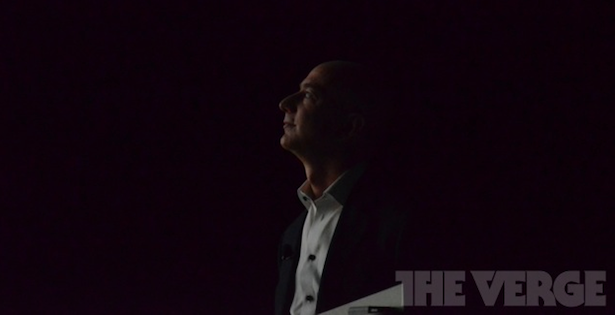 The Verge
This afternoon, in a former airplane hangar in Santa Monica, California, Amazon CEO Jeff Bezos revealed updates to the company's Kindle lineup, including an updated model of the Kindle Fire. Bezos, in the process, revealed something else, as well: the fact that he and his powerful coworkers are closet philosopher-poets -- of technology, of commercialism, of Amazonian fire itself.
Below, found poetry from today's Kindle event, all images via The Verge.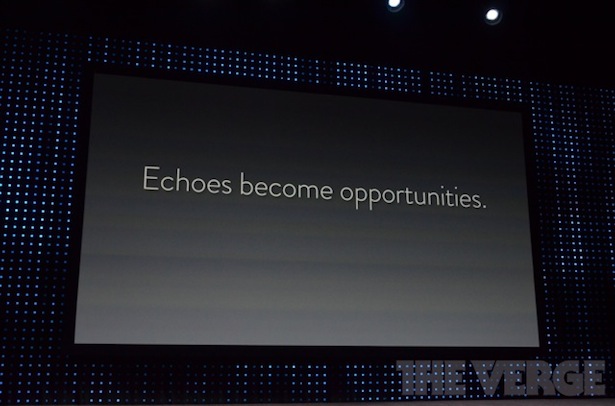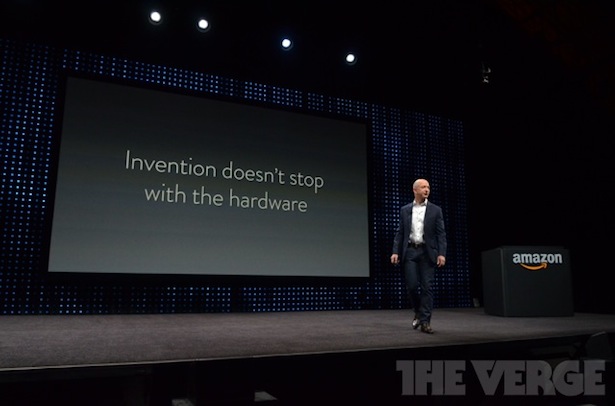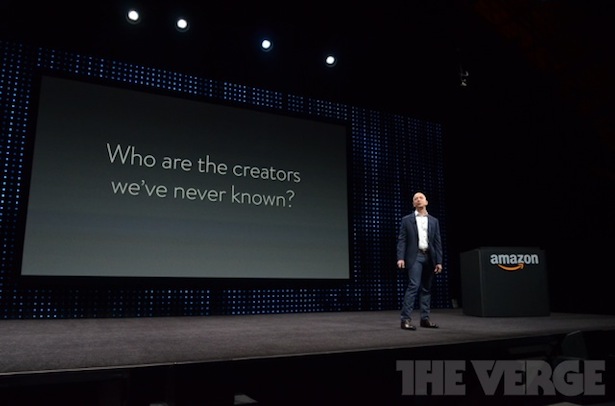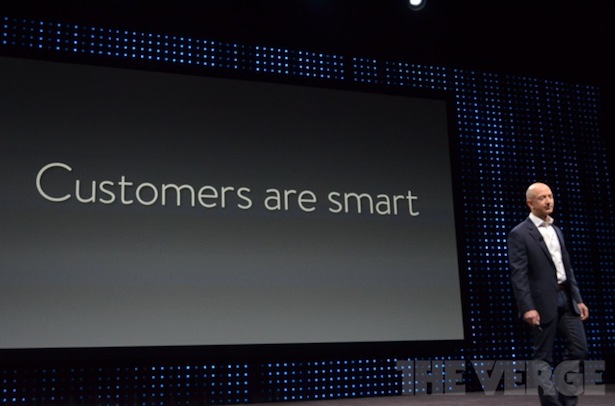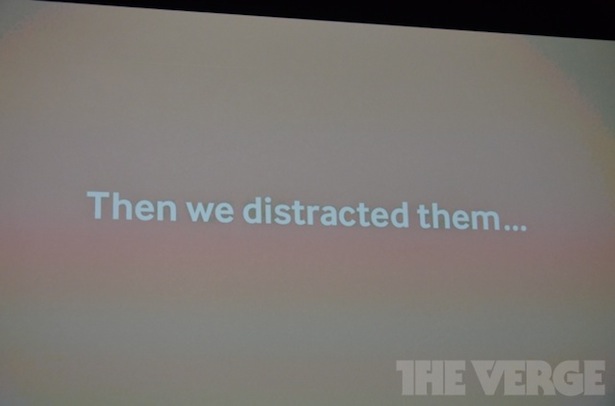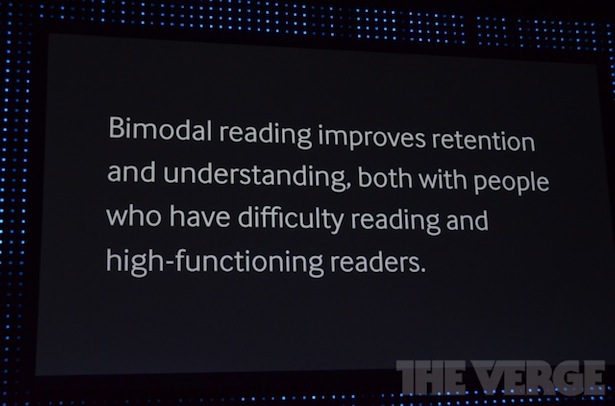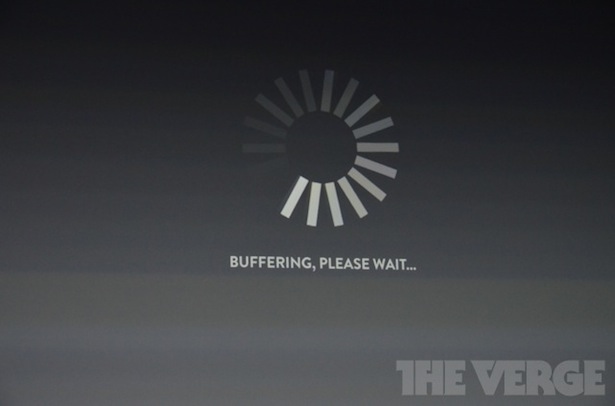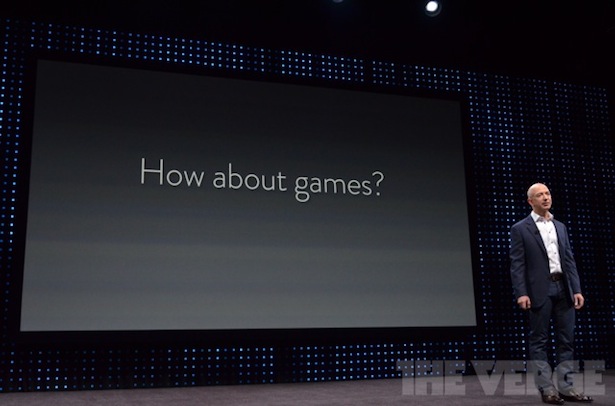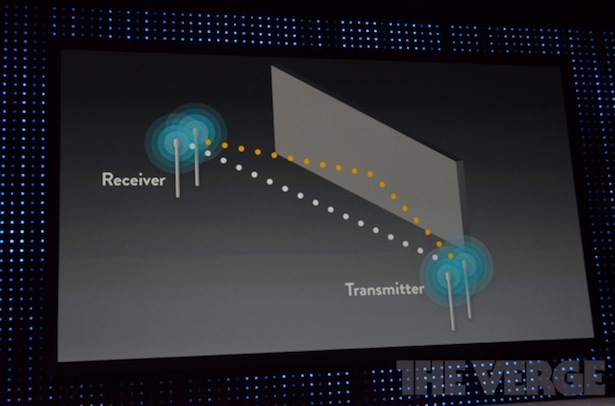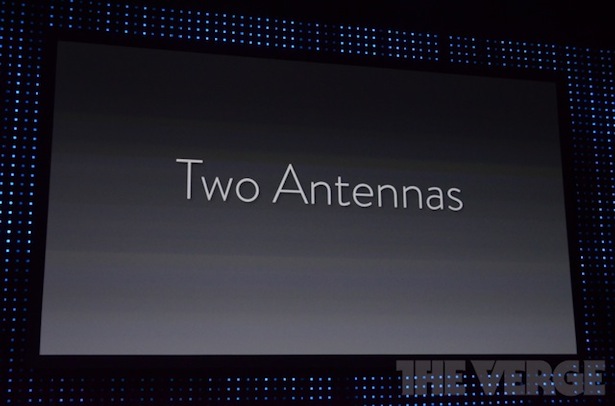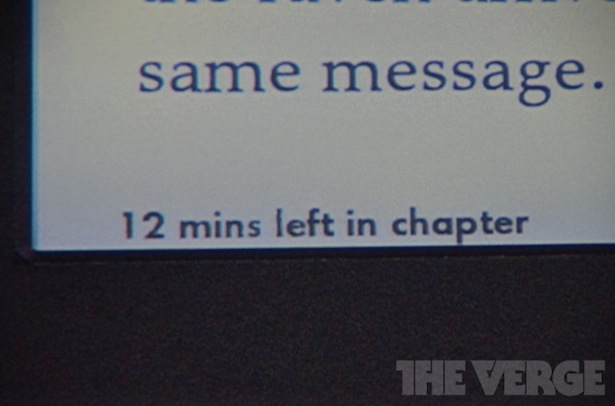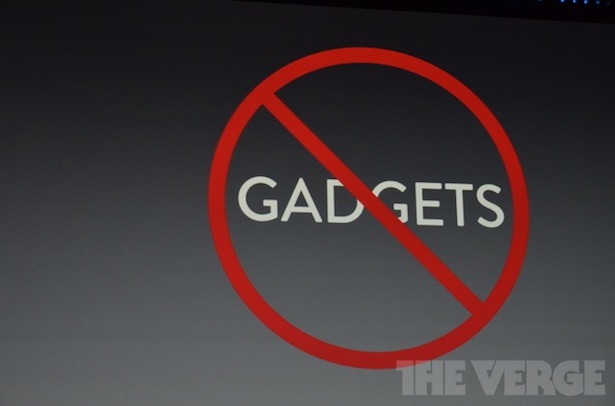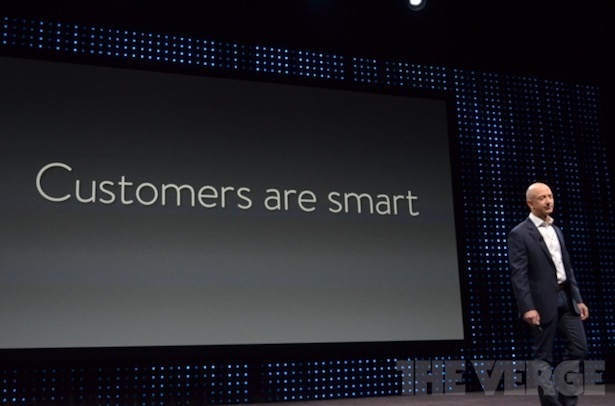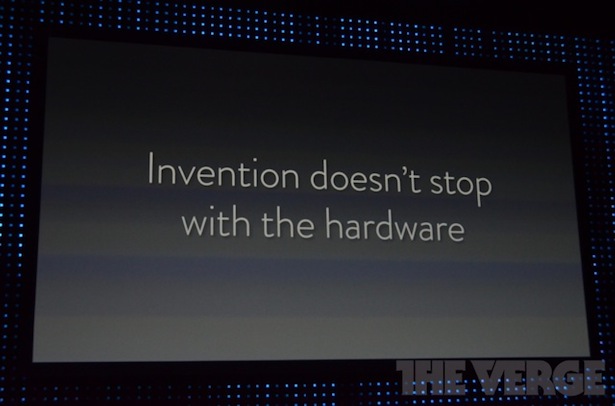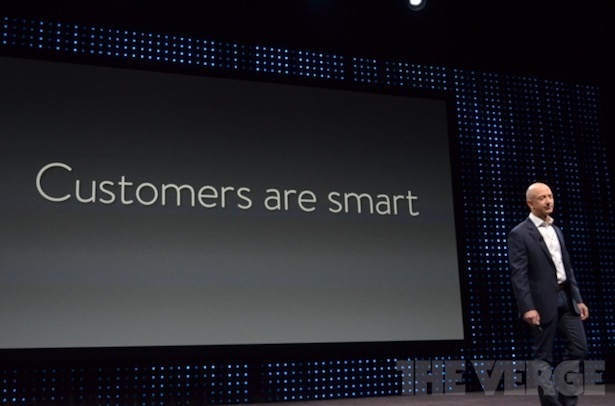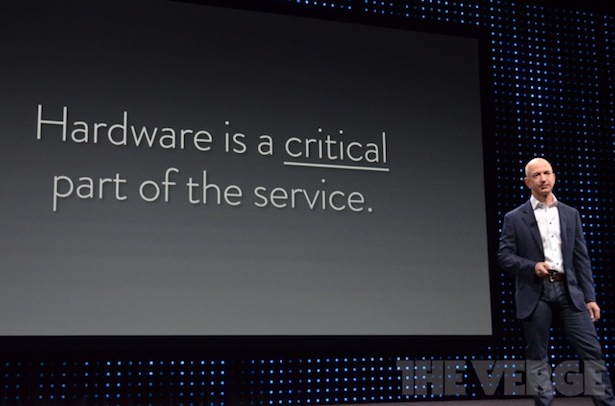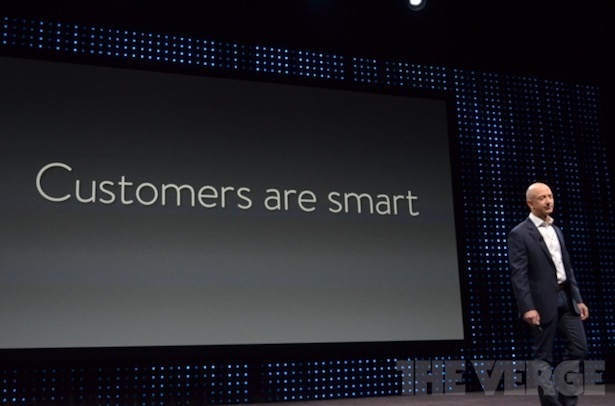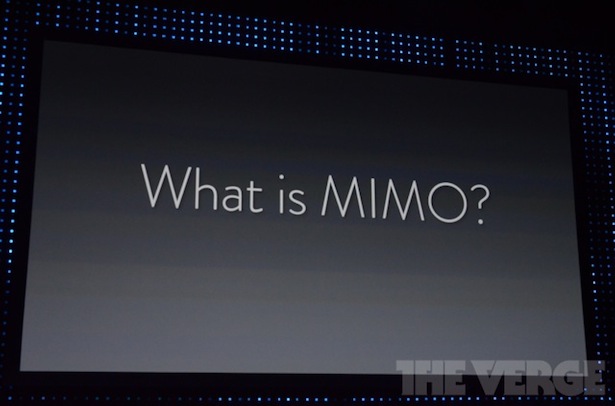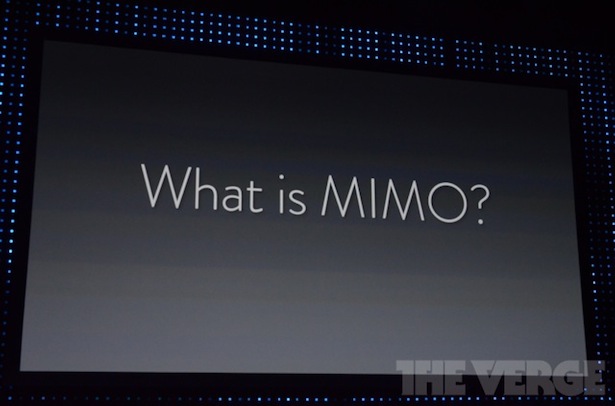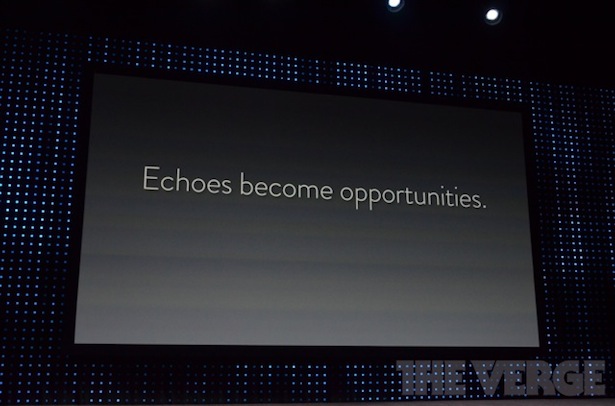 Hat tip to thinker, author, and general genius @robinsloan.