Can a simple, easy way to build coursepacks catch on with students and professors?
Our first stop in Ann Arbor today was at TechBrewery, a co-working space for start-ups at the western edge of University of Michigan's campus. Housed in an historic building that was a brewery in the late 19th century and a foundry in the 1920s, the place has all the old industrial trappings that make for great collaborative work space -- high ceilings, big windows, steel trusses, and very few walls.
The first company we met was founded by a young married couple (the second techie love match we've encountered on this trip), Lida and Scott Hasbrouck, who sit opposite each other, bisected by two computer monitors, a stuffed koala, and their tiny, pink-sweatered dog. The Hasbroucks are working on a startup called GinkgoTree, which Scott says "will enable professors to divorce textbooks entirely."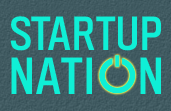 Ideas and entrepreneurs from Chicago to Pittsburgh
Check out the whole road trip
Currently, Scott explains, "professors that are really trying to push the edge and combine textbooks with technology are hacking together all these solutions. You see Wordpress blogs for course materials ... and then there's this problem: in order to teach the majority of college courses, you need copyrighted content and textbooks. There's no good way to merge all of the cool stuff, like Khan Academy, and all this other stuff together into one solution."