Just-So Tech Stories: How the 8.5" x 11" Piece of Paper Got Its Size
The unfortunate size of office paper is why we double-space our documents.
The unfortunate size of office paper is why we double-space our documents.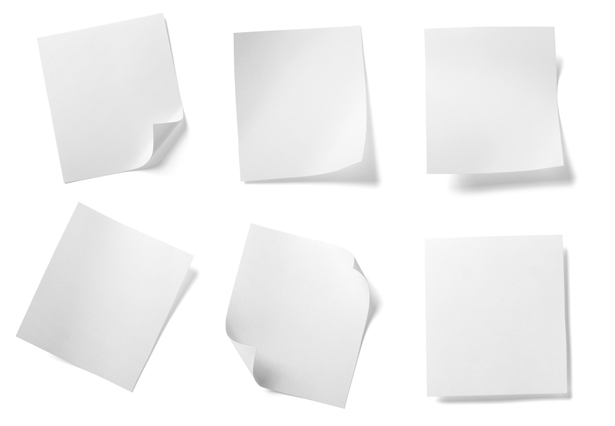 The dimensions of American office paper are standardized so thoroughly, they seem almost naturally occurring -- something inherent in the idea of office paper (that is, until you go to Europe, where letter paper is longer and narrower). The 8.5" x 11" norm defines our filing cabinets, folders, binders, even our pdfs in cyberspace. But the thing about 8.5" by 11" is that it's not very good at its one job -- it's too wide for 12-pt fonts, rendering as many as 100 characters per line. With so much text per row, we've taken to double-spacing our documents, which helps the eye stay on its line and find its way easily to the next. Texts with any thought put into their layout -- books, journals -- vary widely in size. For magazines, whose pages often approximate 8.5 inches across or wider, text is typically broken into two or three columns.
Why do we use a paper size that is so unfriendly for the basic task of reading? According to a very interesting post by Paul Stanley, the rough dimensions of office paper evolved to accommodate handwriting and typewriters with monospaced fonts, both of which rendered many fewer characters per line. "Typewriters," he explains, "produced 10 or 12 characters per inch: so on (say) 8.5 inch wide paper, with 1 inch margins, you had 6.5 inches of type, giving ... around 65 to 78 characters." This, he says, is "pretty close to ideal."
But times and fonts have changed, while paper size remains the same. Old habits die hard, as they say, as do old filing cabinets and folders. And because we have all these systems and objects built around the 8.5" x 11" paper, chances are those dimensions are here to stay. But for documents that will only exist on computers, as .docs or .pdfs, the old paper size need not be sustained. It is a hat tip to the offline world, a ratio that announces, "Look at me, I'm a blank page," regardless that it is no such thing, just white space floating on a well-lit screen.
H/t Marginal Revolution, aka Margin Revolution.