How Did Groupon's Rise and Fall Change Chicago's Startup Scene? Not Much
"Groupon was a huge huge success and potentially a huge huge failure. That neither made Chicago nor does it need to break Chicago."
"Groupon was a huge huge success and potentially a huge huge failure. That neither made Chicago nor does it need to break Chicago."
If you're not from Chicago and you think, "Chicago startups," the company that probably comes to mind is Groupon. Groupon had a heralded IPO and, in recent months, an equally heralded decline. So, perhaps the question I was most interested in answering during our time in the city was, "How has Groupon's meteoric rise and fall changed the startup scene?"
For the answer to that question, I went to Terry Howerton, who has been around the Chicago startup scene since the mid-2000s. He founded the Illinois Technology Association seven years ago, and later, the community hub, TechNexus in 2007. He's met thousands of people in the city's tech scene and has watched more than a few trends rise and fall. In other words, if anyone can say how the Chicago startup scene has been changed by Groupon's story, it's him.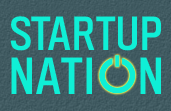 Ideas and Entrepreneurs on the Leading Edge
See full coverage
"Groupon was a flare that went up and lit up the ground below, and people looked around and said, 'Huh, there's a lot here.'" Howerton said. "The danger is once that flare starts to extinguish as maybe happened with Groupon -- as probably happened with Groupon --  are there any lights remaining?"
Traditionally, the thought has been that once a city has a company with a big IPO -- think PayPal or Microsoft or Google -- that pumps a lot of money into the place's startup ecosystem. You've got a bunch of youngish people walking around with huge bank accounts and substantial risk tolerance.  While he acknowledged the venture capital firm, Lightbank, which was formed by Groupon co-founders 
Eric Lefkofsky and Brad Keywell, Howerton said that 
Groupon has not been a boon to Chicago's startup scene, at least not yet.
"I don't think there has been a lot of capital that has flooded into Chicago through the Groupon exit," Howerton said. "You think about the success of a company like Microsoft and the early days of Microsoft in Seattle. It was not that 10 guys got wealthy but hundreds and hundreds of people became millionaires. We haven't yet seen that from Groupon. In some ways, it's not a tech company. You just don't have hundreds of engineers who made a million dollars."
Even so, Howerton seems content with that reality. After all, he thinks Chicago shouldn't lionize business-to-consumer startups just because the media (like your loyal correspondent) like them more. In fact, Howerton is excited about a whole different class of companies and types of work.
"A lot of the technology that exists here today isn't B2C, it's B2B, it's industry transformative and it's incredibly important," he said. "It's companies like ArrowStream that do $100 million a year doing supply chain management for paper products for fast food restaurants. If they were doing $100 million a year in any B2C, they'd be written about as if they were the second coming."
It's actually amazing. If you look at ArrowStream's customer list -- IHOP, Wendy's, Cinnabon, Panda Express, KFC, Friendly's, etc. -- they're probably helping a restaurant on every street in America. But he's right: Who has ever heard of ArrowStream?
In fact, Howerton thinks that companies like that could be Chicago's tech scene bread and butter. There are already so many established large corporations in Chicago in logistics, finance, and healthcare that he sees the city as a place that could provide unique collaborations between startups and big business.
Howerton said that there are several macro trends driving corporations to work with new companies. For one, big businesses have unprecedented amounts of cash on their balance sheets. It's not just Apple that's sitting on money. Recent reports peg the amount of dollars on corporate balance sheets
at nearly $2 trillion
! Those companies, like State Farm Insurance or Walgreens, want to innovate and stay ahead of potential disruptive competitors, but they just don't know how.
"State Farm has 12,000 employees in IT in Bloomington," Howerton said. "I'm sure many of those employees are really smart people, but how innovative can you be with 12,000 IT workers in your bureaucratic corporate environment in an industry as historic as insurance?"
Or take Walgreens. They recently released an API for their "QuickPrint" feature, which allows you to send photos to Walgreen's and pick them up in a store. "They invited us to organize hackathons for them to bring dozens of technology teams to brainstorm business and app ideas that integrate QuickPrints," he said. The teams get access to the people who built the API and the winners of the competitions make some money. Meanwhile, Walgreens gets technologists building apps using their platform in a way that they probably wouldn't themselves.
With the right corporate friends and deep knowledge of the technology scene in Chicago, TechNexus isn't trying to be like it's flashy neighbor, 1871 Chicago. They're not trying to draw the latest web startup. What they want to do is create an environment where all kinds of technology startups -- especially those with hardcore engineering and computer science at their cores -- can find serious investors and partners.
All this to say: Howerton's idea of a real technology scene in Chicago doesn't end with a certain daily-deals company that happened to go public last year.
"Groupon was a huge huge success and potentially a huge huge failure," Howeton said. "That neither made Chicago nor does it need to break Chicago."