Hiring in the Digital Age
Even for twentysomethings, the job description is clear: Everyone is an editor in chief.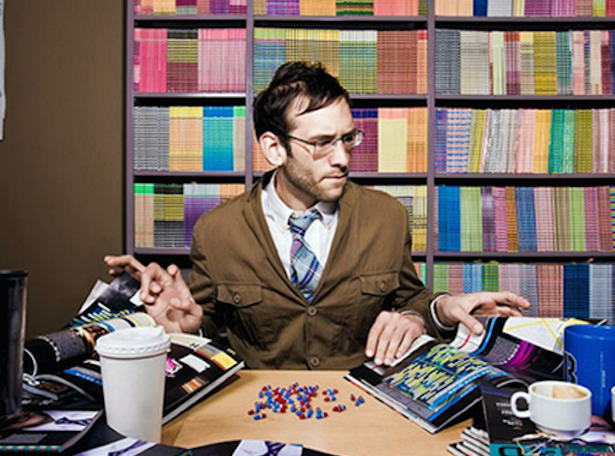 Wired.com
Not so long ago, magazine and newspaper editors knew exactly what they were looking for when hiring young journalists. Certain jobs called for certain skills: Reporters had to report, researchers had to research, designers had to design.
These days, things are more complicated. Most of the new jobs in journalism are on the digital side, where a broader and somewhat different set of skills is required than we print hires possessed a generation or two ago. What editors need now is a new breed of journalist.
Over the last few years at The Atlantic, I've played a part in hiring several dozen young digital journalists--into new jobs, thanks to our web expansion, or into open slots created by departing employees. (We have, of course, brought on lots of experienced journalists, too.) What we're looking for, I've come to realize, is people who can do a bit of everything: report and write stories; write headlines and deks; select and crop photos; fact check and copy edit the work of others; make charts and graphs; oversee social media; manage outside writers. (And hey, can you do some coding?)
The upshot: Today, everyone is an editor in chief.
This transition from vertical job descriptions to horizontal job descriptions is perhaps the most profound change in newsrooms that are full of change. I can't say whether this is a sign of trouble or triumph for journalism. Probably both. But it is definitely a matter of fact.
As an industry, we've come to the point where we are asking a lot of relatively inexperienced twentysomethings, perhaps too much. The range of duties, combined with the need for speed, can lead to mistakes. But my sense is that there's no going back. The new platforms and the new business environment demand a shift from more genteel times. The good news is that as much as we expect of these new hires, it's been my experience that they can do the work. There's a surprising amount of talent and energy and sophistication out there.
Finding this talent marries traditional recruiting methods with an eye toward the new realities. On the traditional side, it still pays to cast a wide net, even if that means sifting through more than a hundred resumes for every opening. And we're still looking at customary markers of excellence: success in past jobs, intellectual curiosity, dynamic thinking.
But the new world prizes other skills, too. The best hires possess a kind of creativity and entrepreneurialism that my peers and I surely didn't have at that age. Today's young web journalists are learning to frame and write stories in innovative ways. And as smart at they are, they're also playful, ready to bring some fun to the game.
We also look for a candidate's ability to make lateral connections across topics. In interviewing business writers, we might ask about tax policy and retail trends but we're most interested in how candidates think about non-business topics--and whether they have the instinct to apply a business or economics lens to everyday subjects. Likewise, we look for what Gabriel Snyder, editor of The Atlantic Wire, calls "keyboard presence." Just as actors can have stage presence and athletes can have field presence, a good web writer is a natural in front of the screen.
And then there's speed. Digital hires ought to be able to move quickly from task to task, keep active multiple windows--on their screens and in their heads. But not, alas, at the expense of accuracy. In a world where there's typically one layer of editing instead of two or three (or more), you gotta get it right.
In pursuit of journalists with these new skills, we've found that it can pay to look in unlikely places. Alan Taylor, who oversees The Atlantic's crowd-pleasing "In Focus" photo blog, was a web developer at the Boston Globe when he started assembling image galleries on the side. James Hamblin, The Atlantic's new health editor, is a medical doctor who came straight out of residency in radiology to join us as a full-time editor and writer. Neither Alan nor Jim came to us with anything close to a traditional journalism background. But they have the right sensibilities--and the skills to succeed in a new age.
This post also appears at Folio, where Cohn writes a bimonthly column.