Google Takes Street View Into the Oceans
Roads? Where we're going, we don't need roads!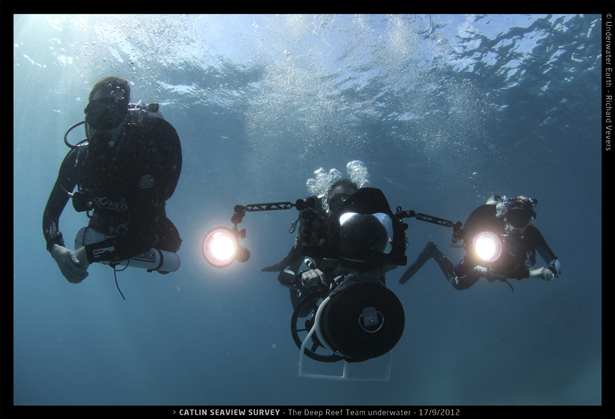 Catlin Seaview Survey
In the five years since Google Street View launched in 2007, the feature has been a strictly above-ground experience. Sure, it has occasionally left the comfort of the open road for a river (as when it visited the Amazon) or an icy expanse (as when it documented the remote sites of Antarctica), but never has it taken us down below, into the waters that cover 70 percent of our planet. Today, Google has announced a new addition to Street View that does just that, providing "street" view access to six of the world's most beautiful underwater landscapes.
A video from Google gives a quick taste of the experience of diving in via your computer:
The project -- made possible through a partnership with the Catlin Seaview Survey -- will give Google users a chance to swim around the Great Barrier Reef, Hawaii's Molokini Crater, its Hanauma Bay, and Apo Islands in the Philippines. The 50,000 stitched-together images come from a special underwater camera -- the SVII -- that divers bring eight meters below the water's surface on what Richard Vevers of the Catlin Seaview Survey called "essentially an underwater scooter" that allows divers to travel at three kilometers an hour. They take shots every four seconds, which can then be fed into Street View for that familiar click-forward-through-space experience we know from Google's terrestrial maps.
Vevers explained, "The main aim is to produce a permanent record of these environments that allows everyone to monitor their change over time." Down the road, the Catlin Seaview Survey may revisit the reefs and provide ways for viewers to observe the ways the environment has changed.
Here are a few highlights from the imagery that Google has provided:
Apo Islands, Philippines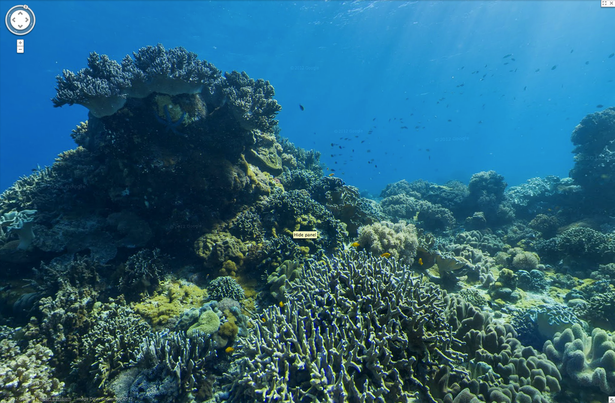 Heron Island, Great Barrier Reef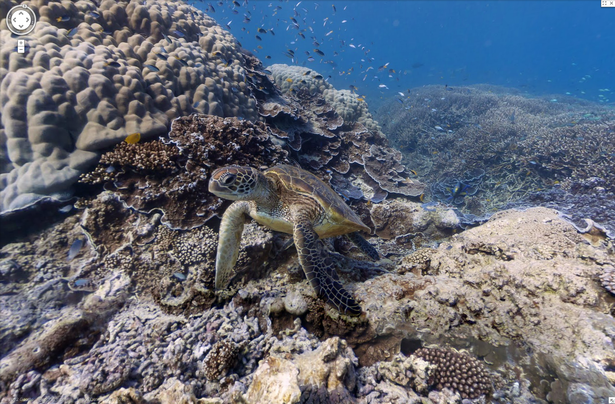 Hanauma Bay, Hawaii