Crazy Video From NASA of a Filament Eruption on the Sun
An outburst on the sun on Friday caused some beautiful sights here on Earth last night.
NASA's Solar Dynamics Observatory captures this video of a filament eruption on the sun last Friday at 4:36 in the afternoon EDT. The segment of the video in 304 angstroms wavelength, during which the sun appears red, covers a period of time lasting three hours.
The explosion sent a wave of solar plasma, known as a coronal mass ejection, toward the Earth at a speed of 900 miles per second, resulting in a beautiful aurora over parts of the Northern Hemisphere last night, as shown in the picture below, from Whitehorse, Yukon, in Canada: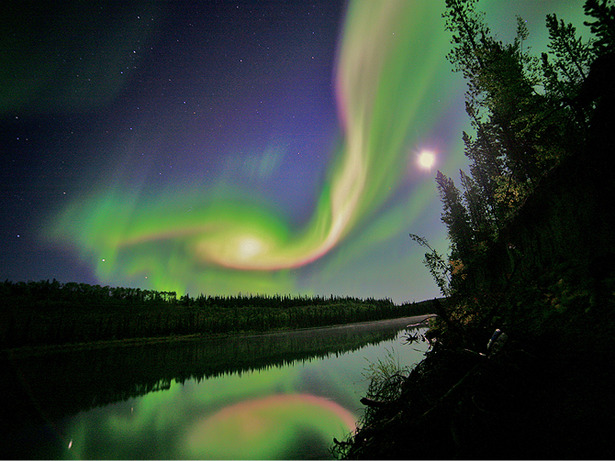 NASA additionally provided a side-by-side comparison of four images of the filament explosion in different wavelengths (335, 171, 304 and 131 angstroms, starting in the upper-left hand corner and moving clockwise). Each wavelength corresponds with different temperatures in the solar material, giving scientists an understanding of how the explosion's dynamics.