Chicago's Tech Scene After the Groupon IPO
Groupon's share price may be down 80 percent since the company debuted on NASDAQ, but that hasn't stopped the money its IPO generated from pumping excitement and seed funding into Chicago's startup scene.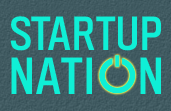 Ideas and Entrepreneurs on the Leading Edge
See full coverage
Centered on the Loop and the River North neighborhoods, Chicago has seen the founding of hundreds of startups in the last two years. "According to Built In Chicago, 128 digital startups launched in 2011, a 53 percent increase from 2010 and a fivefold increase from the 25 startup average per year between 2004 to 2008 (before Groupon)," wrote George Deebin Crain's Chicago Business. 76 more were founded between January and July of 2012.
Over 70 of them are housed at 1871, a startup co-working space located in the old Merchandise Mart building, which is a 4,000,000-square-foot building that opened in 1930. 1871 is run by the Chicagoland Entrepreneurship Center, which has played a key role in connecting the various pieces of the startup ecosystem.
Below, you can see some key features of Chicago's tech scene. The green pins represent venture capital firms, red spots are co-working spaces and incubators, and blue markers are established tech companies like Google, Nokia, and Groupon.
We'll be visiting many of these places and talking with entrepreneurs in the city. Stay tuned for our on-the-ground reportage and first-hand impressions.
Shown in the map above: