An Angel Investor's Eye-View on the Chicago Start-Up Scene
What an independent investor sees out of early stage Chicagoland companies.
Alan Matthew has, by his own count, invested in 14 companies in Chicago during 2012. He's a mostly lone-wolf angel investor who hasn't shacked up with a group like the Hyde Park, Cornerstone, or Wildcat angels. A commodities trader for decades, he's got an independent take on the companies and entrepreneurs he likes. We talked with approach to investing, his current theses, and what he learned about angel investing from shaman ceremonies in the Amazon.
Start-up culture -- this idea that you want to start a company before or simultaneously with having an idea for a company -- is a weird thing, and Matthew approaches it with appropriate skepticism.
"I haven't been immersed in the startup world all that long. I think start-up is almost a new phrase," he began. "I watched people at the Exchange start companies and nobody said, 'We're going to do a startup,' they just started companies."
Nonetheless, young entrepreneurs are catching on to what calling yourself a startup can do for your investment prospects.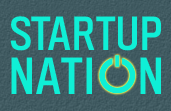 Ideas and Entrepreneurs on the Leading Edge
See full coverage
"There are some young kids who don't have IP and imagine that their company is worth five and 10 million dollars. It's literally morphed into that within a year or two," Matthew told me. "Two years ago, they imagined their company was a million or million and half. The more money that they get, their imagination goes to the upside."
Talking to Matthew, it seemed like angel investing is a hassle-filled and annoying way to invest your money in a very risky way. "Sometimes you do run up against what some of the adults refer to as a sense of entitlement," he said. "[The entrepreneurs] have an idea and they want a lot of money for their idea. But the idea is five percent or less of what makes the company. The idea is nothing. The thing that makes a company successful is execution."
So why do it? Why put the time and energy in so that you can do 14 deals in a year?
For Matthew, it seems he wants to help young entrepreneurs, to bring them into the broader world. "It's all about connecting (entrepreneurs) with a network that can help them," Matthew told Crain's Chicago Business earlier this year. But I sensed a deeper purpose, too.
"I work with the shamans in the Amazon and we do ceremony," he offered. "When we do ceremony, you can't lie to each other because we're very open with the medicines we take," he said. "You develop relationships based on truth. And I really think that should be the role model for the way people do business." (The medicine is probably the hallucinogen ayuahuasca.)
Matthew wants to make the Chicago startup scene more honest both within and between companies. "At the Chicago Board of Trade, we were a self-regulated body, so if there was an egregious error, or theft or scumbag, it was pointed out by the community," he said. "What I've observed in the startup world is that they say, "That person's good..." and they are not. Everybody is liking each other, which is great, but you need to dig down a little bit deeper."
And that seems to be Matthew's competitive advantage. He believes he can spot the fakes and frauds better than anyone else.
But of course among the people he trusts to run businesses, Matthew does have a few areas that he's looking to over the near-term. "I don't think it's any secret that games are going to become the way of life or a huge part of the way of life," he said. "The physical and electronic worlds are going to start interfacing more and more. And that's not going to feel uncomfortable. It's going to feel natural and because it feels natural, it will perpetuate itself."