A new 50,000-square-foot start-up coworking space is a beautiful best foot forward.
The Merchandise Mart in Chicago is a fortress, with a heavy, two-block-wide footprint and a shadow that stretches across the adjacent Chicago River. Since its opening in 1930, the 4.2 million-square-foot structure has been one of the largest commercial hubs in the country--a place where wholesale buyers gather their retail inventories, and interior designers can browse hundreds of showrooms at once.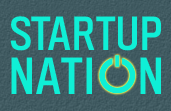 Ideas and Entrepreneurs on the Leading Edge
See full coverage
Today, the lower floors are still filled with brightly lit model kitchens and luxury upholstery studios. But in the upper section of the 25-story building, tech is taking over. The top three floors of the Merchandise Mart will soon be home to Google offices. And on floor twelve, 50,000 square feet of concrete and glass now house a startup hub called 1871 Chicago, which opened in May of this year. 
This morning we toured 1871 Chicago. The elevators slide apart onto an open-plan co-working space where founders float among small tables, communing with their laptops. One whitewashed cinder block wall is painted in a bold, geometric pattern--the work of a local artist, we learn from our guide, Caity Moran. An Intelligensia Coffee kiosk in the corner aids in creating the feel of a private coffee shop. As we marvel as the scale of the place, Moran points out that it's as big as a football field. And in a moment that seems staged to underscore her point, a young woman glides by on a razor scooter, as if crossing the office requires wheeled transportation.