The Sound of a Dying Star
Scientists imagine the scream of a star as it gets shredded by a black hole.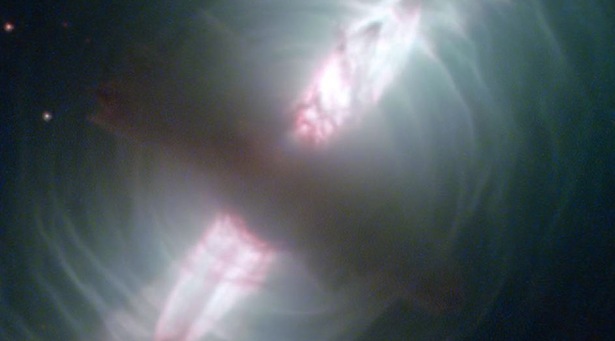 When a star gets consumed by a black hole ... what, exactly, does that sound like?
Well, nothing, officially: There's no sound in space.
But what would it sound like? Would it whine, or howl, or moan, or scream? John Miller, a professor of astronomy at the University of Michigan, and his team recently documented a star being shredded by a massive black hole, and speculated on the sound that would result from that exchange. It went like this: A star -- "perhaps about the mass of our sun, perhaps less," Miller told CNN's Libby Lewis -- wandered too close to the black hole sitting at the center of its galaxy. And when that wandering takes place "in just the right way," Miller says, the star can get pulled, fairly violently, into the black hole.
As that happened in this case, the star emitted light that was in turn captured by satellite telescopes. The result was music to an astronomer's ears: data. An entire spreadsheet full of data.
Miller and his team detected clear patterns in the numbers that resulted -- a pattern, he says, that might resemble what you'd see if you were to chart light being manipulated by a rheostat. "What we did in this case was to look at the light that we got from this event as a function of time," Miller explains. And they wanted to find a way to illustrate the numbers that resulted -- in other words, to bring their findings to life. "We decided that maybe a music analogy would work," he says.
So Miller and his team correlated the light's frequencies with musical notes. "We saw a peak in the wave ... once every 200 seconds. And so the frequency of those light variations would be, we think, something like a D-sharp -- about 16 octaves off of the middle of the piano keyboard."
Miller and Lewis, in the discussion below, worked together with a synthesizer to translate the cosmic patterns for human ears. A true rendering, they point out, is beyond the range of human aural capacity; the recording below, however, gives an idea of the dying star's otherworldly whine.
(Scroll ahead to minute 4:00 to hear the sound alone.)
The sound of a dying star by CNN