The I Files: A New Home for Investigative Reporting
A new partnership among YouTube, the Center for Investigative Reporting, and the Knight Foundation is carving out a spot on the Internet for video journalism.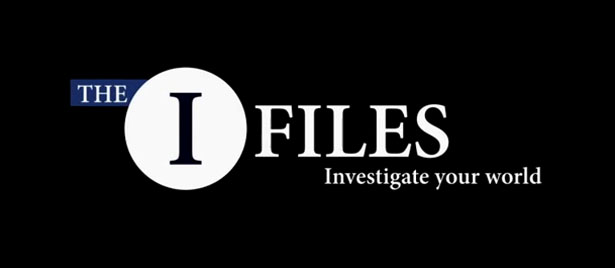 A crucial part of the Internet's news ecosystem -- an ecosystem that thrives on conversation and analysis -- is the information that those commenters devour and digest. Without that flow of fresh information, it's all just hot air. Sometimes the information comes from first-hand accounts, other times from academic reports, and, often, from the investigative reporting work done by the old giants of the American media, places like the New York Times, ABC News, and newer outfits like ProPublica and the Investigative News Network. On the web, these institutions can push their work out on their homepages, through social networks, and now, on a YouTube channel dedicated to investigative video reports, The I Files.
The I Files launched this morning and is backed by an initial $800,000 from the Knight Foundation -- neither investigative journalism nor video production are cheap. The first batch of videos available today showcases the range of styles and topics they expect to cover, not just straight news-channel-style reporting, but also animated clips and documentaries.
The hope of Robert J. Rosenthal and Joaquin Alvarado of the Center for Investigative Reporting is that a spirit of experimentation -- and an assist from YouTube's detailed metrics -- will lead to the production of videos that present serious content in a way that will fly around the web.