Obama to NASA: 'I Understand There Is a Special Mohawk Guy Working on the Mission'
Even the President knows Mohawk Guy!
Even the President knows Mohawk Guy!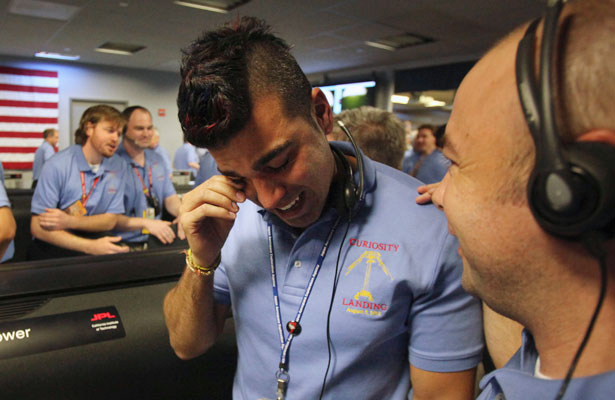 Reuters.
Bobak Ferdowsi's rocket-and-mohawk propelled trip to stardom continues. Today, President Barack Obama called the Jet Propulsion Laboratory to offer his congratulations to the team for landing the Curiosity rover on Mars.
After the standard platitudes about inspiring children to become scientists and before the standard platitudes about protecting research funding, Obama had some fun with the team. (This is my own transcription from the live call.)
"I understand there is a special mohawk guy working on the mission," Obama joked. "I thought about getting a mohawk myself but my team keeps on discouraging me. Now that he's received marriage proposals and thousands of twitter followers, I'm now going to go back to my team and see if it makes sense."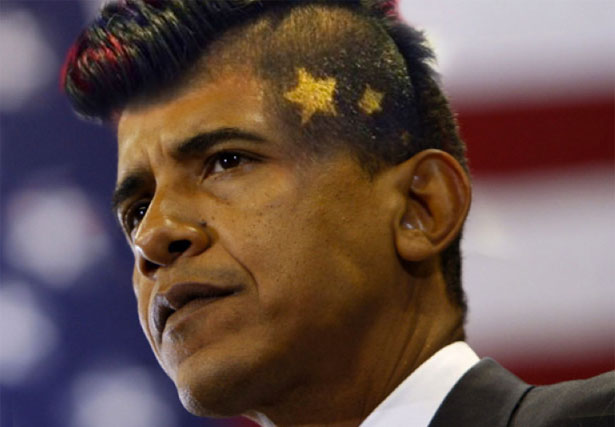 Obama continued, "It does seem NASA has come a long way from the white shirts, dark-rimmed glasses, and pocket protectors. You guys are a little cooler than you used to be."
Well... maybe.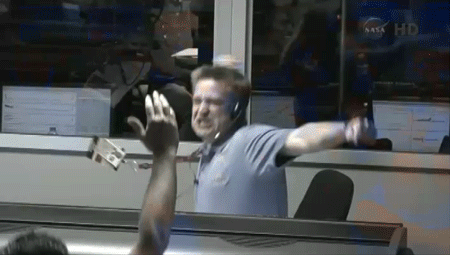 In any case, Curiosity's been in software update mode for the past few days, but here's the video update from Friday, so you can get prepped for the week ahead.
And as a special treat, I will note that I, like Barack Obama, once wanted a mohawk. The difference between us, though, is that I actually shaved one. Here's me in Madrid some years back: