It's Official: This Is the Best Cat Video on the Internet
The art community, and the Internet community, have spoken.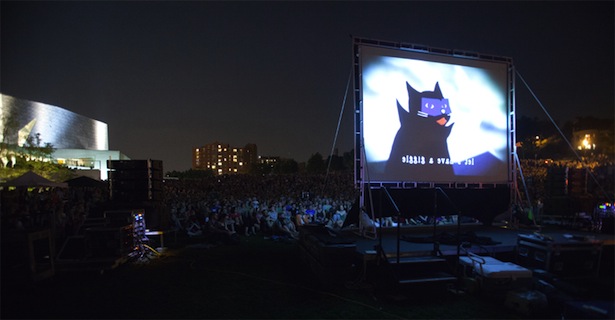 Yesterday, the prestigious Walker Art Center held an Internet Cat Film Festival. Yes. And part of the festivities included the awarding of the show's People's Choice award, the result of both curation from the museum's experts and a public vote. For the contest, the museum received over 10,000 entries from around the world, across categories like Comedy, Drama, Foreign, Animated, Musical, Documentary, Art House, Honorable Mention, and Lifetime Achievement.
And of all those selections -- culled from an entire Internet filled with cat videos, and honed by experts both professional and amateur -- this is the film that came out on top. This is, officially, The Best Cat Video on the Internet:
Henri 2, Paw de Deux! A little bit arty, a little bit cheeky, decisively feline in focus ... it's perfect. Or, er, purrfect. As the film's creator, Will Braden, put it: "This is a great honor. I don't think I've ever purred this loudly."