In a Few Years, London and New York City Will Have Identical Taxi Cabs
This is a classic New York City taxi cab: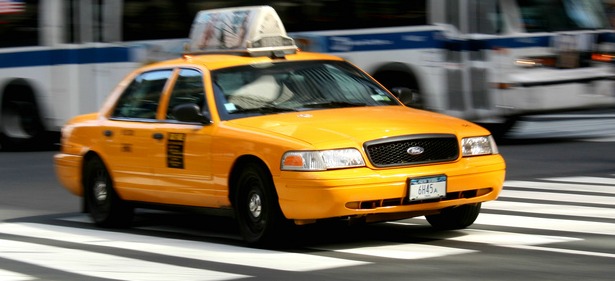 This is a classic London hackney carriage: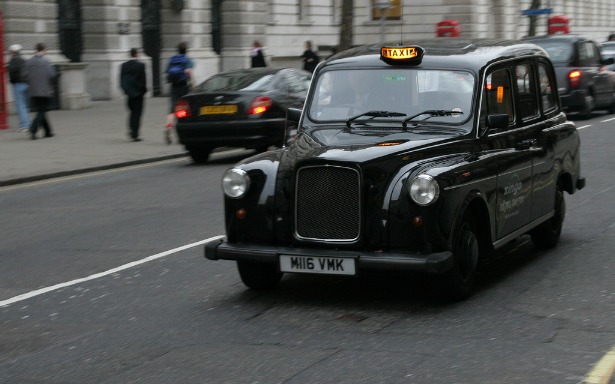 Within the next few years, this'll become a New York City taxi: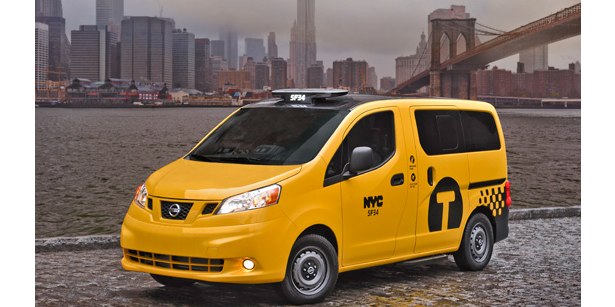 Nissan
And this'll be a London cab: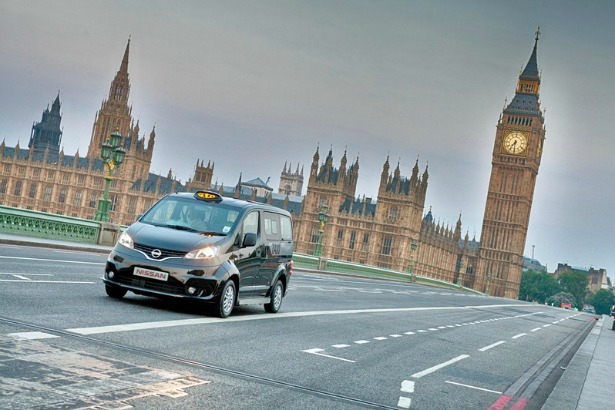 Nissan
They're the same cab.
Earlier this week, Nissan and the City of London announced that the Nissan NV2000 will be the official taxi cab of London. The NV2000's already New York City's officially-sanctioned Taxi of Tomorrow, and it pretty much represents the latest in transportation technology. The NV2000 has sliding doors, antimicrobial seats, phone charging ports and all sorts of (very, very good) improvements to its emissions profile. It will be sleek and standardized, a sumptuously and painstakingly designed experience.
It will also be slightly modified in both cities. In London, it will be black. In NYC, it'll be yellow and black. London will have some fancy, extended wheel arches too, which Nissan writes will be "unique to London."
But in the same press release, Nissan boasts with greater force that the cabs feature "a bold look that incorporates Nissan's latest design language." Two cabs, the same basic car.
In the early 20th century, a class of artists and humanists fretted over the effect urban culture would have on small towns. Alan Lomax and his father traveled across the country to record folk music; the Works Progress Administration deployed a legion of amateur folklorists. A Yale intellectual, in a piece of professional correspondence, intoned about the need for small towns to "escape the cultural monopoly of the metropolis."
Now, the cosmopolitan seems to erode the metropolitan. Cities have a culture of things all their own and an aesthetic borne of history, economy and geography. The economies which produced 20th century cabs were sometimes international but were always local, rooted in the roads and waterways which the postwar economy inherited from the Industrial Revolution. New York City's Crown Victorias, the old yellow iconic taxi brand, were assembled geographically upstream, at the St. Thomas Assembly Plant in Southwold, Ontario. London's cabs were manufactured by Manganese Bronze Holdings, located in Coventry, England.
It makes sense that these two "world cities," continental financial capitals, would fix on the same cab design first. And these new cabs, in so many ways, are awesome. Their environmental improvements are laudable.
But it's a hallmark of the wannabe-utopia to have a cultural sameness, and the hallmark of a wannabe-utopia to be designed, if not by the same mind, than by the same committee. If culture works as a vibrant toolbox, as Atlantic senior editor Ta-Nehisi Coates writes in today's New York Times, impoverishing the visual language and tactile diversity of cities deprives us of useful (and purposefully non-useful!) cultural vibrancy.
The language of Nissan: parroting two different Sohos and getting both wrong. Board a cab in New York, get on a plane, board the same kind of cab in London. Nothing ever agile, nothing ever strange.
via Zach Seward