How to Get Students Interested in Space (and Science, and Math, and Engineering)
The learning platform Alleyoop is collaborating with NASA and other institutions to get kids to consider STEM careers.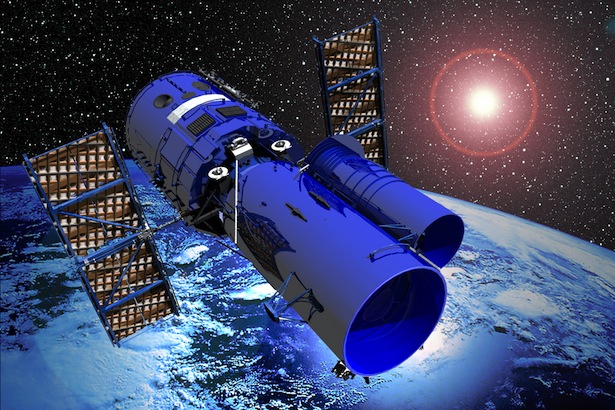 How do you get young people excited about space? How do you get them interested not just in watching movies about space, or in playing video games set in space ... but in space itself? And how, while we're at it, do you inspire them to love math and science? How, in fact, do you get them to consider pursuing careers in engineering and tech?
Today, the gamified learning platform Alleyoop is offering one answer to those questions: It's announcing a collaboration with NASA. And with National Geographic. And with the National Science Foundation. And with Scientific Minds. And with a host of other outlets that produce content focused on science, technology, engineering, and math -- the STEM literacies.
The Pearson-owned Alleyoop, which uses a direct-to-student and direct-to-families education model, will offer videos and other interactive content from its new partners, integrating that content into its student-driven approach to learning.
With its new teaching tools, "I think there's a big opportunity for us to pique interest in younger kids," Gerard LaFond, Alleyoop's VP of marketing, told me. And that's significant, because the point of the new partnerships isn't (just) to extend Alleyoop's educational offerings; it's also, both more specifically and more broadly, to encourage students to consider pursuing careers in the STEM fields. Earlier this year, a report distributed by the President's Council of Advisors on Science and Technology made a dire assessment: If the U.S. wants to keep benefitting from its historical leadership in the STEM fields, it will have to produce one million more workers in those fields than it's currently on track to produce. And it must generate those workers over the next decade alone.
If that's to happen, schools will likely need the help of external collaborators -- from extra-classroom platforms like Alleyoop, but also from outfits like NASA and the NSF. Institutions that are, in addition to everything, implicitly educational. By partnering with Alleyoop, those outfits get to do some additional outreach -- and to an audience that is of particular interest and value to them: young people.
With its new science and math content, LaFond notes, Alleyoop is hoping to put STEM subjects into a context that may have career implications for students. The new content is video-heavy; much of it is designed to entertain kids as much as it is education them. So "there's a little bit of an App Store aspect to our partner network," LaFond says: The most popular content rises to the top, informed by user selections. And that, in turn, helps inform Alleyoop about student preferences and tendencies -- both individually, and as a cohort. The collaborations with NASA -- specifically, its eClips arm, which produces educational videos -- and with its fellow institutions are trying to take STEM learning out of its traditional context (the classroom, the lecture, the lab) and redistribute it in a form that appeals to kids' habits of online exploration.
"Multimedia is a powerful way to engage students in STEM," says Rebecca Jaramillo, senior educator with the Center for Integrative STEM Education at the National Institute of Aerospace. In producing NASA's eClips, she says, "our goal is to help students see themselves as scientists and engineers."