How a Photographer Created Images of Fireworks Unlike Any You've Ever Seen
A photographer's experiment puts explosions in new light.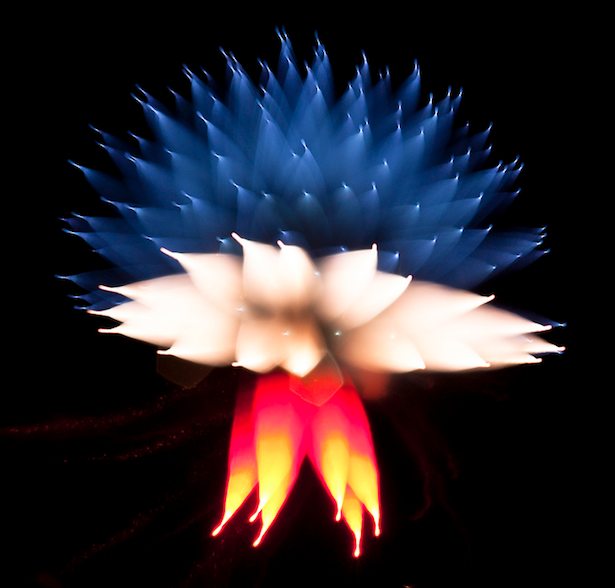 Earlier this month, David Johnson found himself at the International Fireworks Show in Ottawa, Canada. Johnson, being a photographer, wanted to capture images of the proceedings. Being a photographer, though, he also couldn't resist tinkering a bit with the explosive images before him. When Spain's delegation began its show, Johnson decided to try an experiment: He took long exposures, then adjusted his focus -- in the middle of the shot.
The resulting images, which I first saw on the blog This Is Colossal, are mesmerizing. Fireworks, their familiarity made less so by their resemblance to ordinary images. Ordinary images, made less ordinary by the fact that, in this case, they're actually fireworks.
As Johnson later told me of his method:
The way I captured the photos was actually pretty simple... it just required good timing. Having the camera in Bulb mode (exposure is as long as I hold down the shutter) was key. I put the camera out of focus and would start an exposure when I could see the fireworks going up. Once they exploded, I quickly refocused the camera. This created an effect of blobbed/out of focus light that slowly converges into fine points. Makes a regular explosion look like a deep sea creature!
It does! And like flowers and insects and many other familiar forms from nature. Like, for example ...
A dandelion: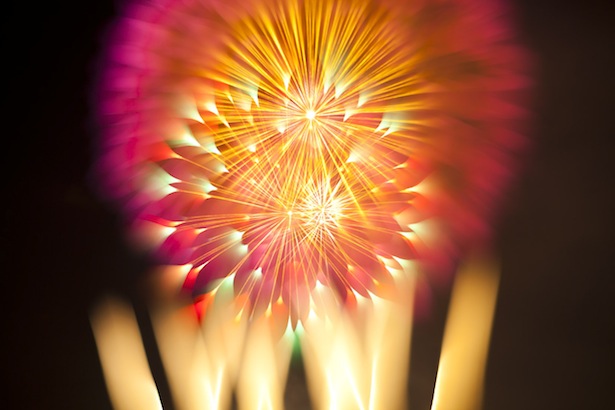 A group of dandelions: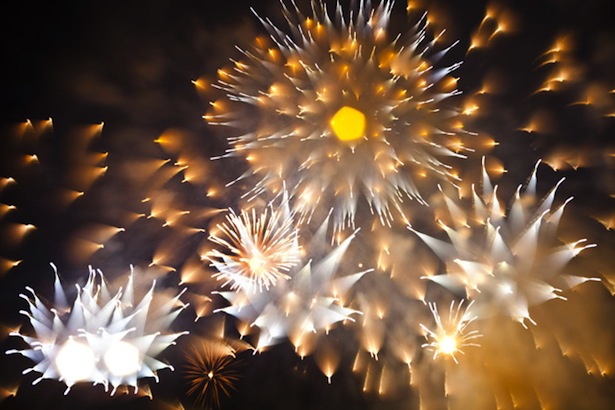 A sunflower: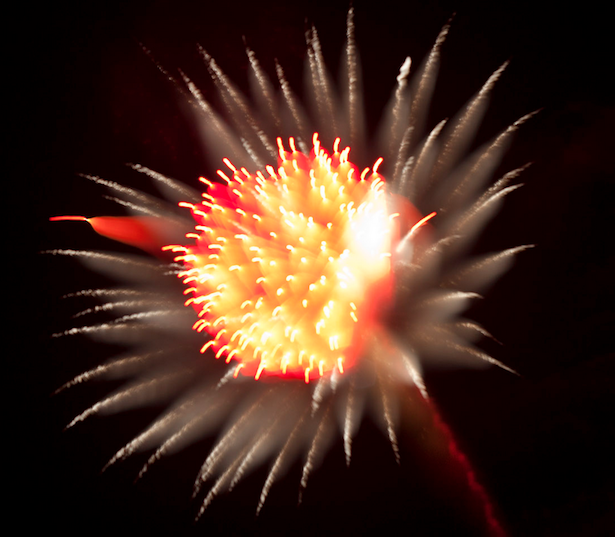 Thistles: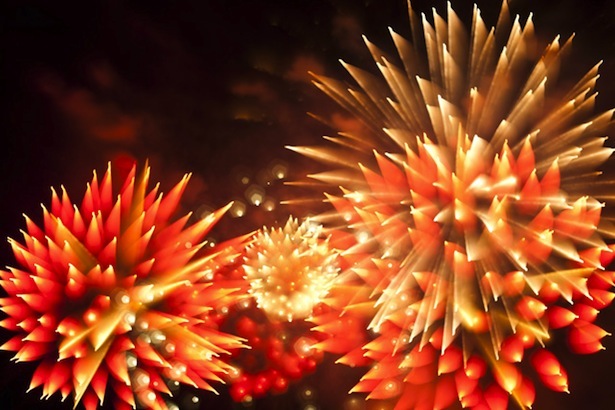 Spores: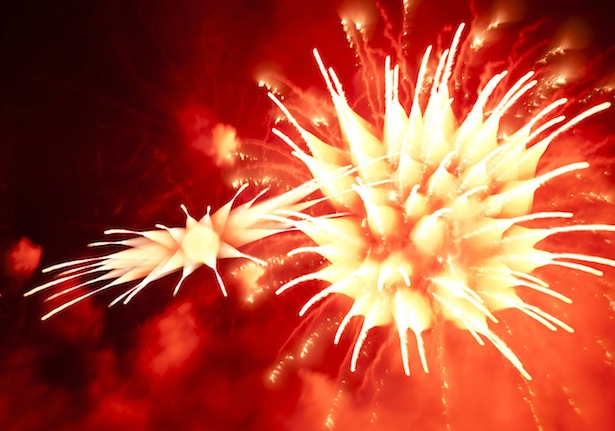 Viruses: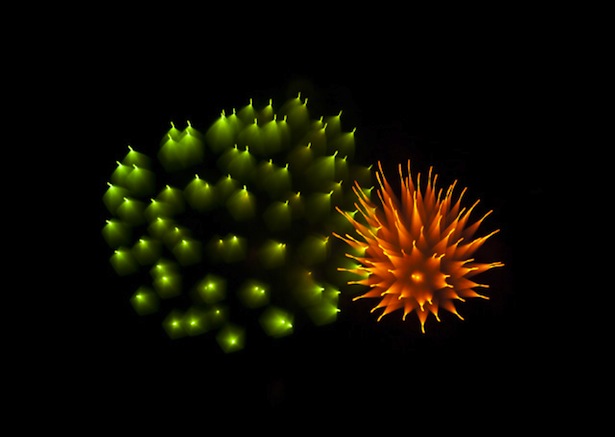 An armored insect: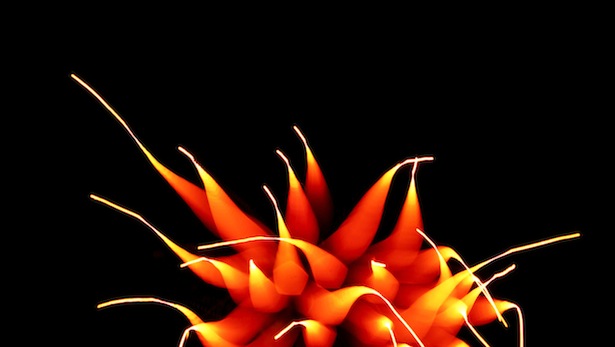 You can see more over at Johnson's website, here.
Via Steve Silberman and This Is Colossal.