Hero Runner Mo Farah Gives Us the Last-Minute Meme of the 2012 Games
Add one more entry to the pantheon of London 2012 Memes. British runner Mo Farah, as he crossed the finish line of the men's 5000-meter on Saturday, won gold. But he also won attention -- for, in particular, the expression of shock he wore as he strode into his victory.
Enter -- with appropriately blazing speed -- Mo Farah Running Away From Things. Which features a running stream of images depicting exactly what the Tumblr's title suggests. For example:
Farah running from bulls in Pamplona.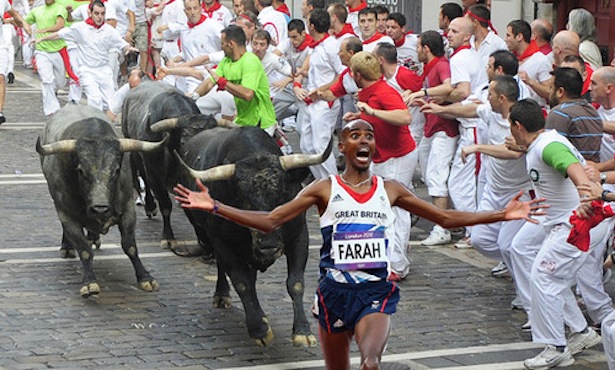 Farah running from Batman and Robin.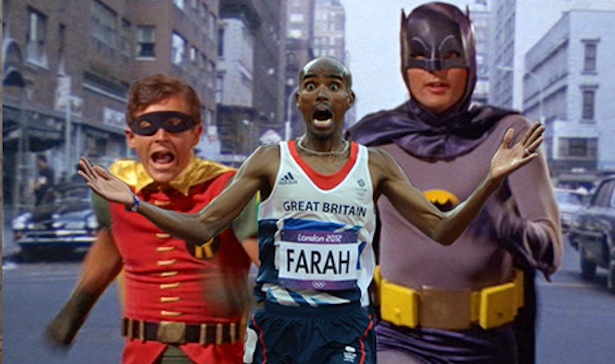 Farah running from brides.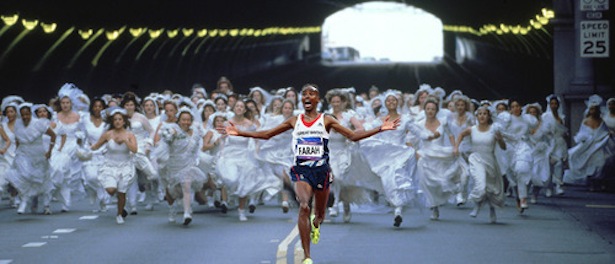 True to form, Farah's meme sprinted toward the finish line. Less true to form, it barely made it in time: It barely became a thing before the Olympics concluded and the world moved on. But: it finished! It did it! And in the process, it became what will likely go down in history as the final meme of the 2012 Games.
Hat tip @faketv