Go Ahead, Make a Chair's Day: #Eastwooding Is Now a Thing
Clint Eastwood's speech spawns a pointed meme.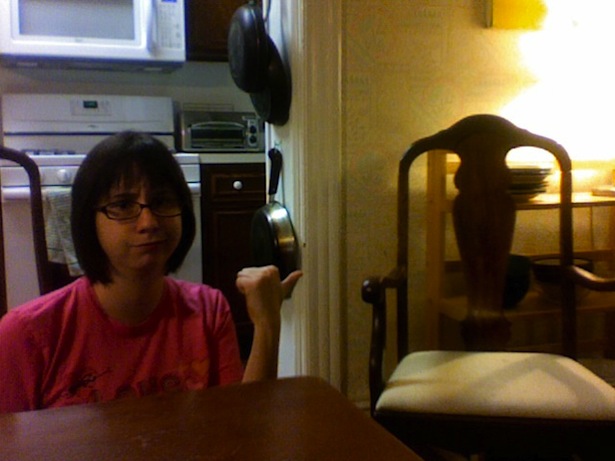 Earlier tonight Clint Eastwood, "mystery guest" of the Republican National Convention, delivered a speech that was, as Garance Franke-Ruta put it, unbelievable. The actor rambled and wandered and wavered and smirked -- talking, as he did so, to an empty chair. Which was meant to symbolize the sitting (get it?) president.
Online, the most common reaction to these comically outlandish proceedings seemed to be a combination of "LOL" and "WHA"? But the next-most-common reaction was less ambiguous: People began to mimic Eastwood's rhetoric by finding a chair of their own. And then by pointing at that chair, accusatorily. Or by glaring at it, passive-aggressively.
In other words: by #Eastwooding. Which is like #planking and #owling, but more political and more satirical. Tonight, #Eastwooding quickly trended, turning ordinary watchers of conventional TV and livesteams into mocking participants in the convention's proceedings. Around the country tonight, people took to their living rooms and kitchens, finding empty chairs to pose next to and otherwise use to make a point.
Here's one Eastwooder:
Here's another:
And another: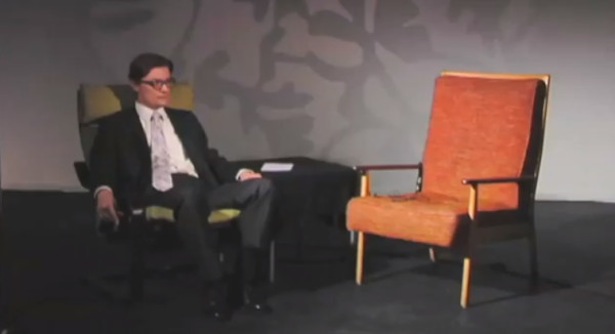 And another: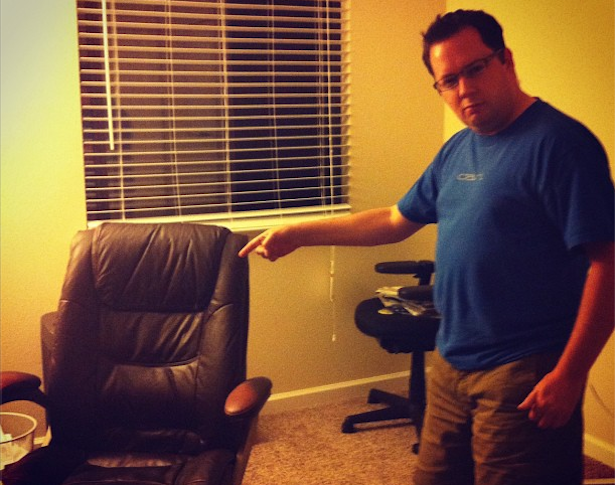 And another:
What's remarkable about this isn't simply that Campaign 2012 has spawned yet another Internet meme. What's noteworthy, rather, is how quickly the idea evolved and spread: speech to jokes to images to meme, in the space of little more than a few minutes. Soon, a run-of-the-mill if large-staged political speech had morphed into an in-joke of massive proportions. Just as the Twitter accounts that sprang up to poke fun at the Eastwood speech -- @invisibleobama, in particular -- grew to several thousands of followers in the space of a few minutes, #eastwooding exploded into its own little movement. Participating in it became a quick path to the kind of detached engagement so familiar on the Internet. #Eastwooders were, in the end, participating in politics. They were commenting. They were opining. They were just doing all that in a back-handed way: through creating images that made fun of politics by omitting the politician.