Finally, a Way Out of the GIF Pronunciation Quagmire!
Animated GIFs get pronounced "gif" as in "gift"; still GIFs get pronounced "jif" as in "jiffy."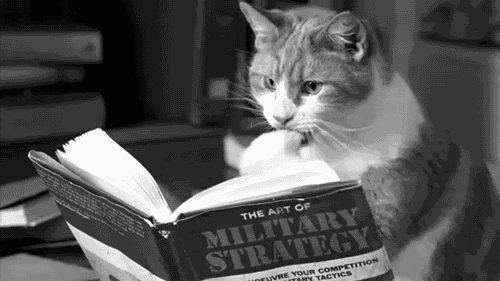 I love animated GIFs. They're simple, they're old school, they play universally with no plugins. What other format lends itself to sports analysis, walkabouts and 17th century astronomy?
Yet for something so profound, the pronunciation battles are fierce - hard G or soft G?
Despite the letters of the acronym standing for Graphics Interchange Format, Rebecca Greenfield 
shows fairly conclusively
 that the GIF creators at Compuserve preferred "jiff." Yet many prefer the hard G.
I was actually on the internet in 1989 and I use a hard G -- something about 'jiff' just rubs me the wrong way. But the opposite is also true for some. Grist's Philip Bump called the hard G* pronunciation, "
Sacrilege akin to Galileo. (If he'd been wrong.)
" He is far from alone in his ecclesiastical adherence to one or the other of the ways of saying the word. So, we are stuck in a permanent war over how to say a very common word. It's as if every other American said, "shedule" instead of the hard pronunciation "skedule."
But maybe we can solve this problem by making it bigger. I've noticed another trend on Twitter: people dropping the 'animated' from animated GIFs. Is this is a result of the 140 character limit, or English doing its thing and simplifying language?

So I have a modest proposal: to honor those at Compuserve who created such a good thing, let's call single frame GIFs "jiffs", and use the hard G for animated GIFs.
(One final note -- as much as I love GIFs, they are not the most efficient format, either for size or color depth. So let's get 
animated PNGs
 standardized, 
OK
?)

* Atlantic editor Alexis Madrigal accidentally transposed Bump's comments. Either that or it was a plot to humiliate Bump, who is vehemently opposed to the hard G pronunciation.