Apollo 11's Astronauts Received an $8 Per Diem for the Mission to the Moon
... With deductions for the "accommodation" provided by the spaceship.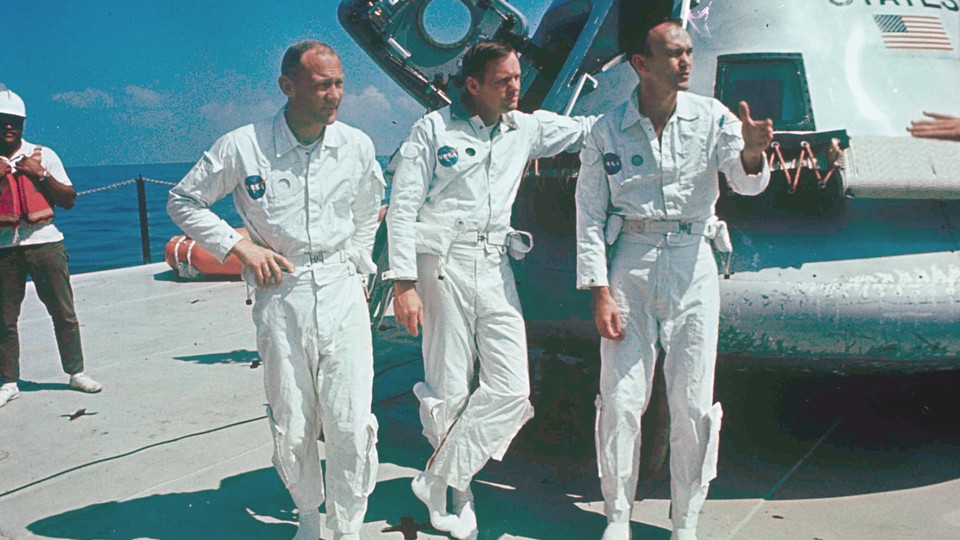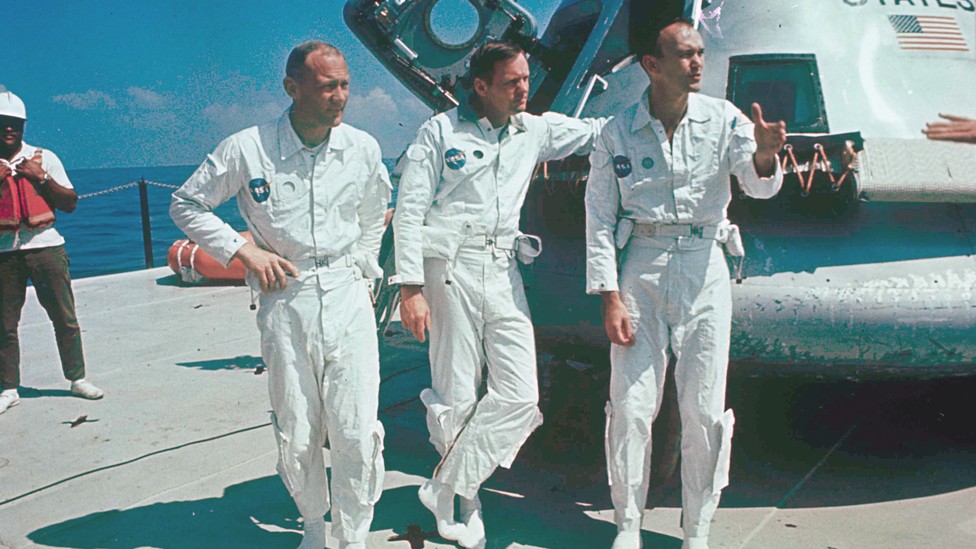 The astronauts of Apollo 11: Intrepid explorers. Inspirational heroes. Government employees.
When it came to payment for the moonwalkers' work, it turns out, the last of these trumped the other ones. In his book Moondust: In Search of the Men Who Fell to Earth, Andrew Smith detailed the expense policies enjoyed by Armstrong, Aldrin, and Collins during one of the business trips they'd taken for work. A trip, in this case, to the moon.
We assume that Uncle Sam handsomely rewarded the single combat warriors who hung their asses far out over the line and did one of the most amazing things that any of us can imagine. But no. Not at all. When they went to the Moon, they received the same per diem compensation as they would have for being away from base in Bakersfield: eight dollars a day, before various deductions (like for accommodation, because the government was providing the bed in the spaceship).
Deductions! Because the spaceship was providing them accommodation! Godspeed and all, boys, but if you order room service up there, you pay out of pocket.
The astronauts' caveat-laden per diem—which works out to about $50 in 2012 currency, pre-deduction—came on top of a relatively modest salary. In a 2005 review of Moondust in the London Review of Books, Steven Shapin reported that the "Moon Men," for their troubles, received "the same basic pay rates as other US military officers." Since most were captains, he noted, they earned about $17,000 a year.
That works out to over $100,000 in 2012 dollars—generous, but also, considering the astronauts' substantial education and the even more substantial risk they were taking in their mission, notably low. No hazard pay here. And that is, in part, fitting: Though the astronauts got the attention for Apollo 11, they were simply part of a team at NASA that made the moonwalk a success. In every interview they gave and every public move they made both before and after their journey, they made clear that, before anything else, they were pilots, pure and simple. Their salaries reflected that status.
But the numbers here are also telling in the context of NASA's insistent bureaucracy. This is what astronomic accounting looks like: a salary, with a per diem, with deductions. Which is a nice reminder that, as epic as it was as a piece of history, the three mens' journey to the moon was ultimately the product of the most mundane thing in the world: a government agency. And its costs were handled accordingly.