When the Lights Go Down in the City: D.C.'s Massive Power Outage From Space
Nearly a week after a massive storm swept across the D.C. region, there are still 30,000 people in the D.C. metro area without power. That number, big as it may be, is way down from its high-water mark, when nearly a million in the storm's immediate wake. At the time, the magnitude of the damage was so great the power outage was visible from space. In the two pictures below, you can easily see the increased darkness -- particularly in the city's suburbs, where power lines run above ground and are therefore more vulnerable to a storm's power.
Before: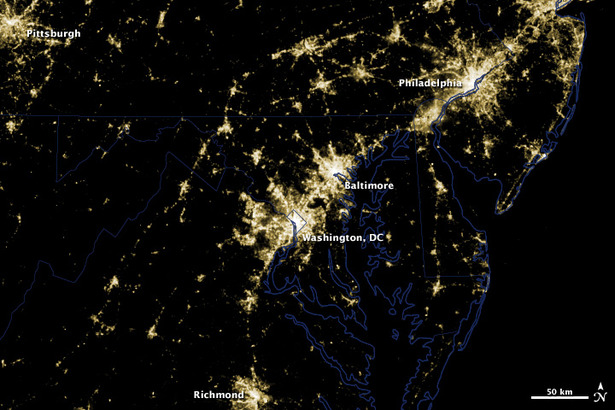 After: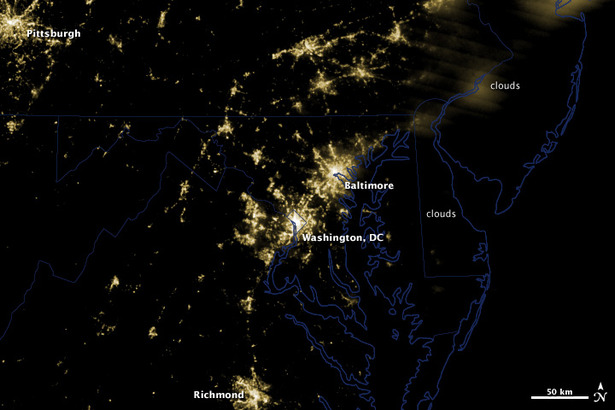 Both pictures come from the Suomi NPP satellite, a joint project of NASA and NOAA, the National Oceanic and Atmospheric Administration.