Meat, metal, raspberries, rum ...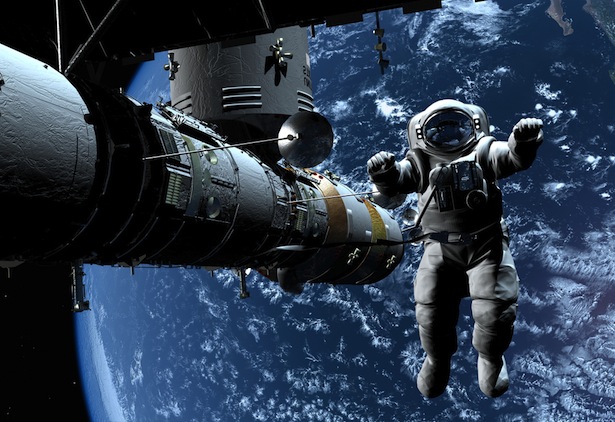 When astronauts return from space walks and remove their helmets, they are welcomed back with a peculiar smell. An odor that is distinct and weird: something, astronauts have described it, like "seared steak." And also: "hot metal." And also: "welding fumes." 
Our extraterrestrial explorers are remarkably consistent in describing Space Scent in meaty-metallic terms. "Space," astronaut Tony Antonelli has said, "definitely has a smell that's different than anything else." Space, three-time spacewalker Thomas Jones has put it, "carries a distinct odor of ozone, a faint acrid smell." 
Space, Jones elaborated, smells a little like gunpowder. It is "sulfurous."
Add to all those anecdotal assessments the recent discovery, in a vast dust cloud at the center of our galaxy, of ethyl formate -- and the fact that the ester is, among other things, the chemical responsible for the flavor of raspberries. Add to that the fact that ethyl formate itself smells like rum. Put all that together, and one thing becomes clear: The final frontier sort of stinks.
But ... how does it stink, exactly? It turns out that we, and more specifically our atmosphere, are the ones who give space its special spice. According to one researcher, the aroma astronauts inhale as they move their mass from space to station is the result of "high-energy vibrations in particles brought back inside which mix with the air."